This site is the archived OWASP Foundation Wiki and is no longer accepting Account Requests.
To view the new OWASP Foundation website, please visit https://owasp.org
User:Vanderaj
From OWASP
Bio
Andrew van der Stock is a leading web application researcher active in the proactive web application community. Since 2015, he sits on the OWASP Global Board of Directors, and currently holds the Treasurer role since 2016. He is the Project Lead of the Application Security Verification Standard (https://github.com/OWASP/ASVS), and is involved heavily with the Education strategic goal. He is an in demand speaker and trainer.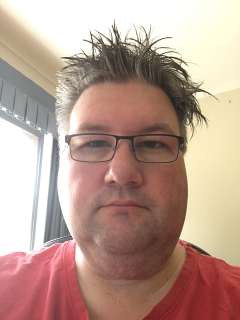 Andrew has been involved with OWASP since early 2003, and has helped in the following efforts:
Positions
Global Board (2015-)
Treasurer (2016-)
Executive Director (2005-2007)
Global Chapters Committee (2011-2012)
Projects
OWASP Application Security Verification Standard Project Lead (2013-)
OWASP Developer Guide. Project lead, lead author (2004-2009, 2012-2015)
OWASP Proactive Controls, Founder / Key contributor (2012-)
OWASP Top 10 2007 project lead and lead author (2006-2007)
Moderator of [email protected] (2004-)
Helped start the Melbourne and Sydney OWASP chapters
In previous lives, he has assisted with the following projects:
Speaking Engagements
Andrew has presented at many conferences including OSCON, BlackHat USA, Ruxcon, linux.conf.au, and AusCERT.
Forthcoming speaking engagements:
BlackHat USA 2017 - Trainer on Practical Threat Intelligence
Links
This is where we do the OWASP Developer Guide meetings:
Everything I do at OWASP is solely in a personal capacity. I do not speak for my employer, never have, never will.