This site is the archived OWASP Foundation Wiki and is no longer accepting Account Requests.
To view the new OWASP Foundation website, please visit https://owasp.org
OWASP Merchandise
From OWASP
How to Request OWASP Merchandise
In response to so many requests for OWASP Gear, we have made arrangements with a vendor, Konik Company, for chapter leaders to purchase some items using their available chapter funds. Additionally, if you do not have chapter funds to cover your request, you request money through our community fund budget to help pay for merchandise.
Quantity
Item(s) ordering
Complete shipping address (Name, address, city, state and zip code)
Invoice & credit card form will be emailed to you
Fax back credit card authorization form to the secure fax#
Accounting will process payment and send receipt
Package will then ship after payment verified
Tracking information will be emailed when package ships
OWASP Branded Merchandise for Purchase
Stickers
Got OWASP? Stickers, $0.15 each OUT OF STOCK

Pens
Gray OWASP Pens (Bic), $0.85 each

Rockets
Blue Foam Rockets, $2.00 each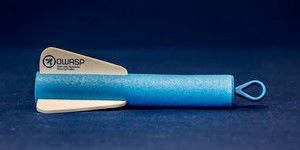 Stress Dudes
OWASP Stress Dudes, $3.25
OUT OF STOCK Small Notepad
Blue Notepads with white OWASP logo, PEN NOT INCLUDED $2.25 each
Webcam Cover
Webcam Cover, $1.35 each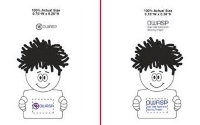 Cornucopia Cards
$12.00 each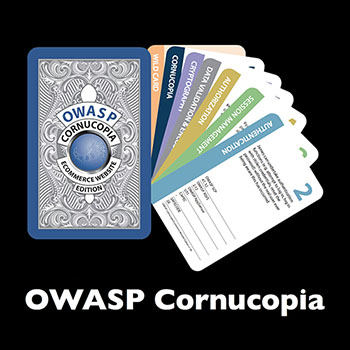 Elevation of Privilege Card Game
Elevation of Privilege Card Game, $12.00 each
Bee Beanies
Bee Beanies, $7.00 each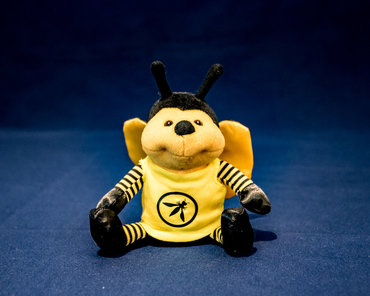 Lanyards
OWASP Lanyards, $2.00 each
OWASP Mug
OWASP Mug - Black Mug with Yellow OWASP logo, $4.75
Bags
OUT OF STOCK - OWASP Yellow Drawstring Backpack, $2.15 each

Messenger Bag - Black Attache Shoulder Bag with OWASP Logo, $32.00 each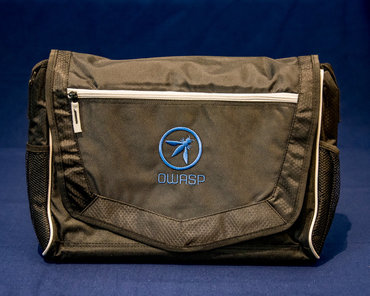 Table Cover
Blue Tablecloth with white OWASP logo, $190.00 each (29" x 72")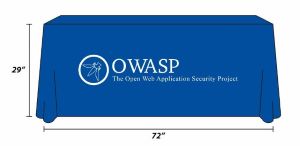 Backpack
Black & Yellow Backpack, $48.00 each
Ball Caps
Black/yellow Baseball Hats, $14.50 each
T-shirts
OWASP T-Shirt - Only Female sizes available
Black t-shirt with white logos $14.00 each
(small, medium, large, xlarge, and 2xlarge)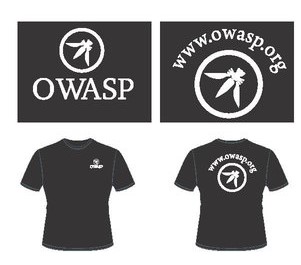 |-
Banners
The Conference Banner - $325.00 estimate

The Honeycomb Banner - $325.00 estimate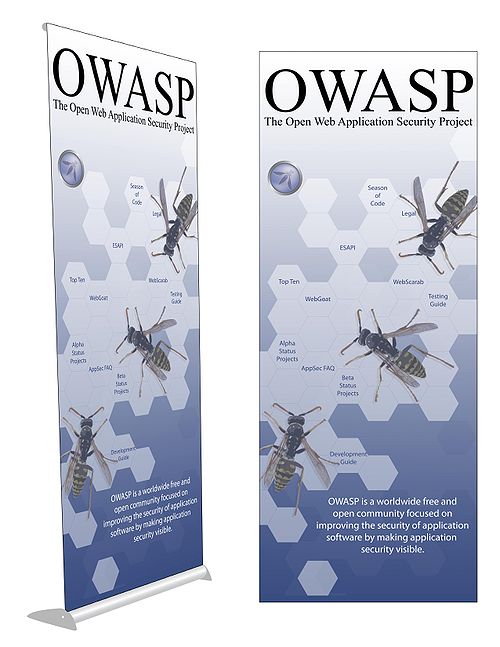 OWASP Books
Most OWASP Books can be downloaded for free at Lulu's OWASP Storefront.
Printed copies of the OWASP Books are also available for purchase at Lulu's OWASP Storefront. If you would like to order books and have them billed to your local chapter or event, please contact us.