This site is the archived OWASP Foundation Wiki and is no longer accepting Account Requests.
To view the new OWASP Foundation website, please visit https://owasp.org
User:Samantha Groves
From OWASP
As of June 10, 2014, Samantha Groves is no longer with the OWASP Foundation. Please submit your inquiries HERE.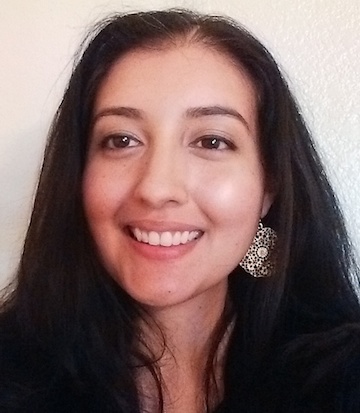 OWASP Program Manager: OWASP Projects
Samantha Groves is the Program Manager at OWASP. Samantha has led many projects in her career, some of which include website development, brand development, sustainability and socio-behavioral research projects, competitor analysis, event organization and management, volunteer engagement projects, staff recruitment and training, and marketing department organization and strategy implementation projects for a variety of commercial and not-for-profit organizations. She is eager to begin her work at OWASP and help the organization reach its project completion goals.
Samantha earned her MBA in International Management with a concentration in sustainability from Royal Holloway, University of London. She earned her Bachelor's degree majoring in Multimedia from The University of Advancing Technology in Mesa, Arizona, and she earned her Associate's degree from Scottsdale Community College in Scottsdale, Arizona. Additionally, Samantha attained her Prince2 (Foundation) project management certification, and she undertook executive management training in Intellectual Property Strategy from Harvard Business School. .
Samantha is responsible for the development and implementation of the OWASP Project Program's operational infrastructure that provides support and direction to the project leaders within the OWASP organization. She manages the operational processes, policies, and procedures that assist OWASP's project leaders with starting and running their open source software projects. Currently, there are over 150 open source projects with over 200 project leaders working under the OWASP Project Program. Samantha manages the budgets, expenses, purchases, and metrics reporting for all of the projects, and she manages the overall OWASP Project Program operational budget, as well.
Samantha also coordinates and executes grant funding applications and their allocations for OWASP Projects. She also developed the operational processes to help run the project event module activities at our global conferences, and she coordinates their implementation with the local team in each region. Samantha organizes the mini project summit event activity, as well.
2014 Project Reports
Project Manager Report: March 21 2014 - No Report this week. PM was away at AppSec APAC 2014.
2013 Project Reports
Project Manager Report: June 21 2013 - No Report this week. PM was away at a week long course.
Project Manager Report: August 02 2013 - No Report this week. PM was away at Black Hat & DEFCON 2013.
Project Manager Report: September 06 2013 - No Report this week. PM was away.
Project Manager Report: November 22 2013 - No Report this week. PM was away at AppSec USA 2013.
Project Manager Report: November 29 2013 - No Report this week. National Holiday.
2012 Project Reports
Finish planning Project Summit & Execute Summit at AppSec USA.
Develop & Finish Global Projects Strategy for 2014: Includes Budget
Finish Fundraising Strategy for 2014: Includes Budget
Ongoing Objectives for 2013

Quarterly Report to DHS
Continue helping leaders reach their grant required milestones
Finalise graphic design delivery from Patrick: 2 pieces to go.
Marketing: Work with Sarah to solicit feedback from community on Marketing deliverables and finalize relationship with Patrick and Denita.
Project Review Process - Work with new Technical Project advisors to finalize project review criteria and process.
Grants: Develop a grant strategy for rest of 2013 and 2014, utilizing fundraising intern(s) as part of this strategy.
Ongoing Objectives for 2013

Work with Project leaders to reach grant required milestones - ONGOING
Develop a project charter outlining appropriate grant revenue spending and grant required milestones. - DUE IN SEPTEMBER - ONGOING
Oversight of Marketing and Graphic Design deliverables (Phase 2/Phase 3) provided by 3rd party contractor
OWASP PROJECTS
Primary Goal: Continue to evolve the OWASP Projects Infrastructure by developing operational systems that facilitate Leader participation and innovation.
Subgoal 1: Continue to work on the operational projects platform with the aim of developing it to be more self sufficient for Leaders.
Recruit a Projects Support Intern.
Bring all of the project repositories into Ohloh.
Continue to develop the Project Portal for Leaders.
Monitor and update the Project Page with relevant information on a weekly basis.
Continue to produce weekly and quarterly information reports.
Organize a monthly webinar about an OWASP Project.
Produce more substantial software security/projects articles for our quarterly Connector.
Migrate all of the Project wiki pages to the new template
Facilitate project page compliance with new Sponsorship Guidelines.
Facilitate project product compliance with new Sponsorship Guidelines
Develop marketing and communications pieces that promote: Benefits of Having an OWASP Project; How to start a project; Project Lifecycle; and Review Process.
Have one Project Leader meeting a month.
Facilitate OWASP contributions to the Apple Developer Program.
Identify & promote cross-project collaboration to move clusters of projects forward, with e.g. work groups that work on a certain domain.
Start a task force of people with spare cycles that can help projects that need extra man-power of are falling behind in delivery of new releases (especially the flag ship projects)
Ask project leaders to create & give project related training or contribute to the OWASP trainings.
Push for establishment of completion dates for key tasks for select projects.
Subgoal 2: Bring more Project Leaders together in 2014.
Work towards getting at least 2 projects represented at every Global AppSec Conference in 2014.
Plan a Project Summit Event in 2014
Work on developing Project Leader Workshop module that can be given when I am not present.
Subgoal 3: Solidify the Projects Review Process.
Develop a pragmatic method of doing project reviews.
Test the review process developed at the 2013 Summit
Finish reviewing the projects that have specifically asked for review.
Review the Flagship Projects.
Review the Lab Projects.
Review the Incubator Projects.
Report on the findings and outcomes.
Document the system so it can be reproduced. (This will probably be a long document/set of instructions and lessons learned).
Subgoal 4: Design a more sustainable revenue stream using the Project's IP. (We will probably have to drop this subgoal due to the potential change in our project model this year.)
In depth market research to determine niche opportunities.
Come up with at least 4 different potential opportunities based on research.
Develop an implementation plan.