This site is the archived OWASP Foundation Wiki and is no longer accepting Account Requests.
To view the new OWASP Foundation website, please visit https://owasp.org
Romania
From OWASP
Welcome to the Romania chapter homepage!
This is the landing page for the Romania chapters. There are three chapters in Romania: Bucharest, Cluj-Napoca, Timisoara, and University Lucian Blaga of Sibiu.
Click here to join our mailing list.
Click here to join the global community mailing list.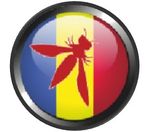 Join us on Linkedin.
Follow us on Twitter. and Facebook.


OWASP Chapter meetings are free and open. We encourage open discussion on all aspects of application security. Everyone is welcome to join us at our chapter meetings, members and non-members.

Anyone who wants to get involved and help will be warmly welcomed.
If you would like to give a presentation (make sure that you have read the speaker agreement).

To get involved in a chapter, please see the relevant chapter page, join the chapter mailing list and/or contact the chapter leaders.
Follow us on Twitter.
Location and host: TBD
Time: TBD
 

Location and host: TBD
Time: TBD 

Location and host: TBD
Time: TBD 

Location and host: TBD
Time: TBD