This site is the archived OWASP Foundation Wiki and is no longer accepting Account Requests.
To view the new OWASP Foundation website, please visit https://owasp.org
Is your organization secured against internal threats?
From OWASP
The presentation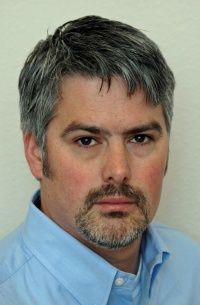 According to some industry statistics, as much as 70% of all cyberattacks could be related to insiders. While organizations are starting to do something about attacks from external hackers, very little attention is being paid to the employees who are either still there or have been laid off. Many of these legal issues are also inherited by larger companies when they acquire some of these companies who have paid no attention to insider threats. This presentation will detail a number of external attacks which current and former employees would be able to perform using insider information. We will also look at small/mid size organizations and common mistakes they make which expose them to internal threats creating problems for larger organizations who acquire them and then are accountable for legal issues due to mishandling of things like PII data due to implicit trust of internal employees. We will cover background of insider threats, legal and compliance issues resulting from insider threats, sample exploits, solutions, integration of third party data, and an action plan to take-away. I will also show an example exploit of a current employee using anonymous external accounts to craft and 'exploit' themselves at work, leaving a trail which is immune to forensics.
The speaker
Chief Technology Officer and VP of Engineering for Cenzic Lars Ewe is a technology executive with broad background in (web) application development and security, middleware infrastructure, software development and application/system manageability technologies. Throughout his career Lars has held key positions in engineering and product management in a variety of different markets. Prior to Cenzic, Lars was software development director at Advanced Micro Devices, Inc., responsible for AMD's overall systems manageability and related security strategy and all related engineering efforts.