This site is the archived OWASP Foundation Wiki and is no longer accepting Account Requests.
To view the new OWASP Foundation website, please visit https://owasp.org
Cloudy with a chance of hack!
From OWASP
Registration | Hotel | Walter E. Washington Convention Center

The presentation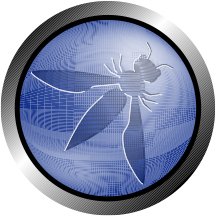 Cloud computing is a cost effective and efficient way for enterprises to automate their processes. However organizations need to be aware of the pitfalls of the many cloud solutions out there - one of the main being security. Most cloud applications were built for ease of use and without security necessarily in mind. Companies need to be asking their solution providers about the security measures used in developing the application and get an independent verification to make sure there are no gaping holes. With over 75% of attacks occurring through the Web, any attack through these applications can lead to leakage of confidential information and embarrassment. In this session, we'll give attendees tips and tricks to prepare them for the potential of "stormy weather."
Lars Ewe
Speaker bio will be posted shortly.