This site is the archived OWASP Foundation Wiki and is no longer accepting Account Requests.
To view the new OWASP Foundation website, please visit https://owasp.org
AppSec DC 2010 Keynote Neal Ziring
From OWASP
This historical page is now part of the OWASP archive.
This page contains content that is outdated and is no longer being maintained. It is provided as a courtesy for individuals who are still using these technologies. This page may contain URLs that were once valid but may now link to sites or pages that no longer exist.
Please use the newer Edition(s) like
OWASP Zed Attack Proxy Project
Registration | Hotel | Walter E. Washington Convention Center

Neal Ziring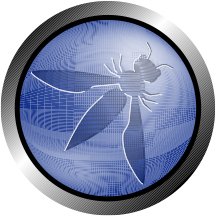 Mr. Neal Ziring is currently a technical director in the Information Assurance Directorate (IAD), at NSA. The IAD provides cryptographic, network, and operational security products and services to protect and defend national security systems. Prior to his role at the IAD level, Neal with a technical director for the Vulnerability Analysis and Operations Group, which provides technology evaluations, defensive operations, and secure configuration guidance for the DoD and the IC. During that time, Neal also served as security architect for two major NSA mission systems programs, collaborated with NIST on the Security Content Automation Protocol (S-CAP) specifications, and lead analysis efforts for Cloud Computing technology and IPv6. Neal has degrees in Computer Science and Electrical Engineering from Washington University. Before coming to NSA in 1989, he worked at AT&T Bell Labs.