This site is the archived OWASP Foundation Wiki and is no longer accepting Account Requests.
To view the new OWASP Foundation website, please visit https://owasp.org
Sriram
From OWASP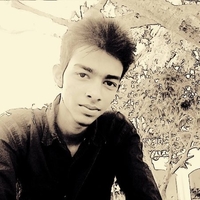 Biography
Sriram @Sri_Hxor is an Independent Security Researcher! Sriram runs a Cyber Security Startup Named as, PrimeFort. Apart from he has been conducting Cyber Security Awareness Camp and that has impacted around 12,000 college students!
Volunteer Experience
Technical Team Member at NCDRC
Chapter Leader of OWASP Pondicherry
Head of The Security At MindFreakers Networking
CTO at WittyIdiots
Hall of Fames
Apple
Blackberry
Barracuda Networks
Splash ID
500px
Dropmymail etc.
Talks
Null Chennai
Hackersday, Lucknow
OWASP Cuttack
KIIT University, Bhubaneswar
OWASP Cyber Security Meet-ups
Achariya College of Engineering, Pondicherry
MVIT, Pondicherry
St. Joseph College of Arts, Pondicherry
SMVEC, Pondicherry
Ganesh College of Engineering, Pondicherry
Christ College of Engineering, Pondicherry
Achariya College of Arts & Science, Pondicherry
PRIST University, Pondicherry
National Engineering College, Madurai
SJS Pauls Engineering College.