This site is the archived OWASP Foundation Wiki and is no longer accepting Account Requests.
To view the new OWASP Foundation website, please visit https://owasp.org
User:LievenDesmet
From OWASP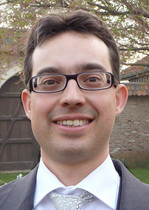 Lieven Desmet's profile, email address.
Lieven is the Research Manager on Secure Software in the DistriNet Research Group at the KU Leuven (Belgium), where he outlines and implements the research strategy, coaches junior researchers in (web) application security, and participates in dissemination and valorisation activities. As lead of the web security team at KU Leuven, Lieven's main research interests are in (web) application security and software verification.
Since 2007, Lieven is also involved in OWASP. He became a board member of the Belgium OWASP Chapter, and already co-organized various Belgium and BeNeLux activities. In addition, Lieven has been active in the organization of academic tracks in OWASP AppSec Conferences in Europe.