This site is the archived OWASP Foundation Wiki and is no longer accepting Account Requests.
To view the new OWASP Foundation website, please visit https://owasp.org
WCSD2018
From OWASP
| | |
| --- | --- |
| | |
World CyberSecurity Day 2018 - Malaysia
UM, FSKTM will host World CyberSecurity Day 2018 in Kuala Lumpur, Malaysia from 21-22 April, 2018 in collaboration with OWASP Malaysia. The events will gather student, lecturer, leaders, security experts, executives, technical thought leaders, developers, scientists and researchers for in-depth discussions of cutting-edge application security issues. About 200 people are expected to attend the events. exhibition and lunch will be held at the summit, providing sufficient networking opportunities.
Theme "Create, Connect and Share Respect: A better internet starts with you"
Panelist
Moderator - Mohd Fazli Azran (OWASP Malaysia)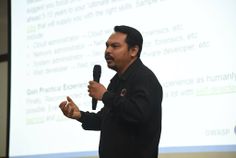 Panelist 1 - Dr. Ismail Ahmedy (UM)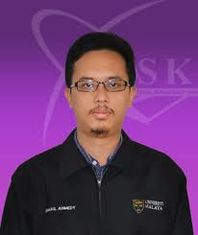 Panelist 2 - Sanjay Willie (Astiostech)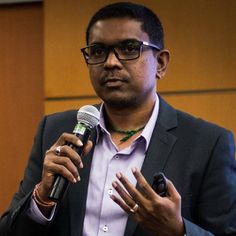 Panelist 3 - Razwan Mokhtar (Regal Paradigm)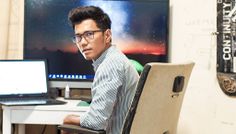 Panelist 4 - Norzaidi Baharudin (PDRM)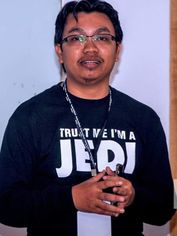 Panelist 5 - Amir Haris Ahmad (Localhost)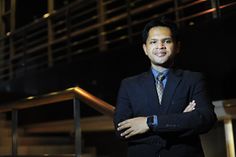 Speakers
We have 6 professional speaker will present latest technology related to Cybersecurity
Day 1 -21 April 2018
Time
Activity
Location
8.00a.m
Registration
Lobby
9.00a.m

Recitation of Dua'


Welcoming Remarks and Officiating Speech by


Opening Speech by



Dewan Kuliah 2
10.15a.m

Talk 1 - TBD

Dewan Kuliah 2
10.45a.m

Breakfast

11.00a.m

Talk 2 - TBD

Dewan Kuliah 2
11.45a.m

Talk 3 - TBD

Dewan Kuliah 2
12.30

Lunch Break

2.15p.m

Talk 4 - TBD

Dewan Kuliah 2
2.45p.m

Talk 5 - TBD

Dewan Kuliah 2
3.15p.m

Talk 6 - TBD

Dewan Kuliah 2
3.45p.m

Lucky Draw

Dewan Kuliah 2
4.15p.m

- Closing Speech by

- Photo Session
- Tea Time ( will be provided )


Dewan Kuliah 2
Day 2 -22 April 2018
Time
Activity
Location
8.00a.m
Registration
Lobby
9.30a.m
9.30a.m

Ridzman Azzahari - Cyber Crime

Dewan Kuliah 2
12.30p.m

Dr. Seyed Mostafa - Social Media And..From scams to social engineering

Dewan Kuliah 2
12.30p.m

Lunch Break

3.00p.m

MDEC - Career Opportunity

Dewan Kuliah 2




4.15p.m

- Closing Speech by

- Photo Session
- Tea Time ( will be provided )


Dewan Kuliah 2
Sponsor US!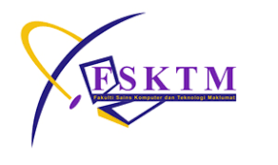 Fakulti Sains Komputer & Teknologi Maklumat


Support Partner

---
New in 2018, we are offering exclusive WSCD2018 Partnerships to provide additional benefits and streamline the planning process for our most supportive organizations.
Please contact us directly if you have any related question.
TEAM MEMBERS
OWASP Malaysia Representative
UM Core Representative
COORDINATOR
PRESIDENT
TOGESWARAN A/L S THANGARAJA
VICE PRESIDENT
SITI AISYAH BT MAT ZAINAL
SECRETARY
TREASURER
SITI NURHANIZA BINTI HUSSTN
MOHAMMAD ASNAHANIFF BIN MOHD RrzAL
MEDIA UNIT
CHAI YIOW YANG (HEAD)
CHEONG KAH SENG
QUAH KAI BOON
SATIS KUMARAIL PERMAL
LAU ZI YEE
NG CHTIN WU
TNEOH BEE EE
CHAN YEK SUN
AMAL HAKEEM BIN JAMALUDIN
AHMAD ADHAM BIN MU}IAMAD ATIFF
NIK HAKIMI BIN MOHAMAD SHARMF
DEEMSWARAN AIL SELVARAS
NUR AISYAH BINTI SHAHIDAN
CHOIMENG HUI
MUHAMMAD ASWAD BIN MOHAMMAD HANAFIAH
WAN MOHAMAD IZZUDDIN BIN WAN MAMAT
MUHAMMAD ADIB AFHAMBIN ISMAIL
SITI NABILAH BT RAHMAN
MUHAMMAD BADRUL AIMAN BIN AHMAD NADZRI
NUR IZZATI BINTI WAHAB
NURUL ISMAHAM BINTI MOHD SAYUTI
MUHAMMAD SYAFIQ IZZAT BIN KHAIROL HISHAM
MARKETINGG UNIT
AMIRUL ASYHRAF BIN AZAHAR (HEAD)
AHMAD NURAMSYAR BIN AHMAD JAIS
IHSAN BIN MOHAMAD
MUHAMMAD AKMAL B ZAINUDDIN
SITI RASYIDAH BT MOHAMMAD HUNAIDI
CHOO FANG TING
WAN NAJI}IAH BT WAN NORAZLI
AINA SALSABILA BT MD NAZIR
AHMAD FIRDAUS BIN MUHMAAD MELVIN
RAMITHAA PILLAY
MUHAMMAD ADB IDRIS BIN MAT ISA
MD RAFSAN EHSAN
MUHAMMAD IZZANY BIN ZAIM
AMIRUL AMRI B AITIFFIN
IZZUDIN B JAMALUDDTN
KAMARUL IMTTYAZ B KAMARUL ZAMAN
NURIN AQILAH BT NASRUDTN
SHAMIMIE AINA BT SUKIRMAN
NUR FARAH HIDAYAH BT ZULLKAFLI
VIVIEN LIM JUN TIAN
IMAN AISYAH BT TUKIMAN
MUHAMMAD IKHWAN NAIM B MO}IAMAD
MUHAMAAD MUSTAQIM B OTHMAN
AIDEEN IMAN B SA'ADON
AMIERUL MUQMININ NIZAM
HUMAN RESOURCE UNIT
KESAVAN A/L VASU (HEAD)
MOHAMMAD DANIAL HAIKAL BIN MOHD SAID
CHAN YEE LEEN
LEK JIAN AN
PANG YONG XIAN
NG CHUN WU
FATIN NUR ADILAH BINTI NASARUDIN
KURUPRASSATII PILLAY
SITI NURSYUHAIDAH BINTI SATIYA
CHEAH YEE HOOI
AINAN BIN FADER
CHOI YONG CHUEN
NUR ALIA HUSNA BINTI KHAIRUL ANUAR
NORZULFA BINTI SAINAL
NARMATHA AIP RAJAMOGUN
WONG SZE SZE
JANNATUL AJILAH BINTI MD NOR
ABDULRAHMAN MOHAMMED MOHAMMED ZAYED
EBRAHIM MOHAMMED ATYA
NUR HAZTRAH BINTI ROSLI
DARANI MOHAMED AMINE
AZNIZA BINTI ABDUL AZIZ
MOHAMMED MUNIR SAEED BA MATRAF
NOR AQILAH SIMAA BINTI ABD MALIK
NUR FARAH IZZATI BINTI MOHD SOHAILI
MUHAMMAD AZHAD BIN ABDUL MAJID
NURIN HAMIMAH BINTI HARIZAN
WONG MUNN FONG
SAFIAH BINTI SHUBIR ULWI
SITI NUR SYAHIRAH BINTI JUDIN
SITI HIDAYAH BINTI ZAINAL ABIDIN
POON CHEE YAN
KANNA A/L MOORTHI
ZHANG SONGTAO
SPONSORSHIP UNIT
YUEN WEI HONG (HEAD)
MUHAMMAD FAIZ BIN BAHARUDIN SHAH
LAU WEE JIAN
BADRUL AMIN BIN MOHD ASRI
CHRISTINA KTJEH MEI YEE
AMIRAH BINTI MAHAYADIN
ALYA SAKINA BINTI SAZALI
AINA ATHIRAH BINTI AHMAD AN.AN
MASHITAH BT KHAIRUL.FADZIL
AHMAD FIKRUL KHATAMI BIN SUKEMAN
WONG YI HUAN
MUHAMMAD DANIEL BIN NIZAR
WAN MOHAMAD IZZUDDIN BIN WAN MAMAT
BUREAU
WAN MOFID TZZUDTN
AMIRUL AMRRI BIN ARIFFIN
KANNA A/L MOORTHI
AZNTZA BINTI ABD AZIZ
NUR ALIA HUSNA BINTI KHAIRUL ANUAR
Venue
University Malaya

website: https://www.um.edu.my
Accommodation
For the Hotel suggested near at the venue area:
Eastin Hotel 03-7665 1111
Hotel Armada 03-7954 6888
Shah's Village Hotel 03-7956 9322
Crystal Crown Hotel 03-7958 4422
Best View Hotel Sunway Mentari 03-5611 4468
 The Gardens Hotel & Residences 03-2268 1188
The Boulevard-St Giles Premier Hotel 03-2295 8000
Travel
Invitation letter will be sent out for any required attendees after registration.
Parking
UM have many parking. All participant can parking at inside UM