This site is the archived OWASP Foundation Wiki and is no longer accepting Account Requests.
To view the new OWASP Foundation website, please visit https://owasp.org
User:Sdeleersnyder
From OWASP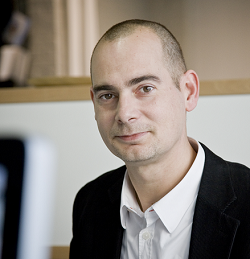 I am active within OWASP since 2005 and have contributed year on year to OWASP chapters, conferences, projects and the OWASP mission of fighting the causes of software insecurity.
I served on the OWASP Foundation board from 2007 to 2013.
I co-organized the European AppSec Conferences in OWASP AppSec Europe 2008 - Belgium and OWASP AppSec Europe 2009 - Poland.
I have started the successful Belgium Chapter in 2005 and have helped starting other chapters in Europe.
Together with the Netherlands and Luxembourg we organize the yearly OWASP BeNeLux Days.
Currently I am the OWASP OpenSAMM co-project leader (details on www.opensamm.org).

I am managing partner application security at Toreon in Belgium.
More details are available on:
LinkedIn: sebadele
Twitter: SebaDele

To see my wiki contributions, click here.

Besides my OWASP activitities I also co-organize the yearly BruCON conference in Brussels.