This site is the archived OWASP Foundation Wiki and is no longer accepting Account Requests.
To view the new OWASP Foundation website, please visit https://owasp.org
Difference between revisions of "Sriram"
From OWASP
---
Revision as of 10:52, 21 September 2016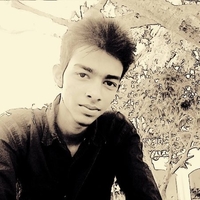 Biography
Sriram @Sri_Hxor is an Independent Security Researcher and Information Security Enthusiast.
Volunteer Experience
[*] Technical Team Member at [www.ncdrc.res.in NCDRC] [*] Chapter Leader of OWASP Pondicherry [*] Head of The Security At MindFreakers Networking [*] CTO at WittyIdiots [*] CEO, SecureEngine
Hall of Fames
[*] Blackberry [*] Barracuda Networks [*] Splash ID [*] 500px [Only SWAG] [*] Dropmymail Etc..
Talks
Null Chennai
OWASP Pondicherry and few more....