This site is the archived OWASP Foundation Wiki and is no longer accepting Account Requests.
To view the new OWASP Foundation website, please visit https://owasp.org
Panama City
From OWASP
This OWASP Chapter is inactive.  If you are interested in restarting this Chapter contact us for more information or apply to restart this chapter .

OWASP Panama
Welcome to the Panama chapter homepage. The Chapter Leader position is OPEN.



Participation
OWASP Foundation (Overview Slides) is a professional association of global members and is open to anyone interested in learning more about software security. Local chapters are run independently and guided by the Chapter_Leader_Handbook. As a 501(c)(3) non-profit professional association your support and sponsorship of any meeting venue and/or refreshments is tax-deductible. Financial contributions should only be made online using the authorized online chapter donation button. To be a SPEAKER at ANY OWASP Chapter in the world simply review the speaker agreement and then contact the local chapter leader with details of what OWASP PROJECT, independent research or related software security topic you would like to present on.
Sponsorship/Membership

to this chapter or become a local chapter supporter. Or consider the value of Individual, Corporate, or Academic Supporter membership. Ready to become a member?
Bienvenidos
Bienvenido al capítulo oficial de OWASP en la República de Panamá, fundado en enero de 2006. Nuestro propósito es el libre desarrollo del conocimiento, bajo los lineamientos definidos por la Comunidad OWASP, en un ámbito de estudio, investigación y desarrollo, para perfeccionar el saber en temas relacionados con la seguridad de la informacion.
Actividades Locales
Existen diversas formas de colaborar y contribuir con el capitulo OWASP Panama.

Participando en cualquiera de los proyectos o proponiendo nuevos
Participando activamente en la lista de correo
Asistiendo a las reuniones, eventos y conferencias
Promoviendo colaborando con el proyecto OWASP
Eventos
Participe el próximo 23 de mayo de 2018 del OWASP LATAM TOUR 2018 - PANAMA
Sponsors
Para informacion sobre como apoyar al capitulo por favor pongase en contacto con nosotros.


Educational Supporters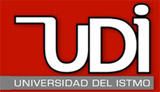 Reuniones
Se proponen reuniones mensuales cuyo principal objetivo es compartir experiencias y generar sinergia en temas relacionados a la seguridad de los sistemas de informacion. Entre algunos de los topicos propuestos:

Lineamientos de programacion segura
Estandares de Seguridad
Metodologias de analisis y evaluaciones de seguridad
Investigacion y desarrollo de herramientas y mecanismos de proteccion
Seguridad en aplicaciones Mobile