This site is the archived OWASP Foundation Wiki and is no longer accepting Account Requests.
To view the new OWASP Foundation website, please visit https://owasp.org
Difference between revisions of "OWASP Windows Binary Executable Files Security Checks Project"
From OWASP
---
Revision as of 14:48, 22 August 2013
Main
This checklist represent a series of tests and the associated tools to perform the tasks related to thick client testing.
We define the thick client as a computer (client) in client–server architecture or networks that typically provides rich functionality independent of the central server. The focus of this checklist will be around PC architecture, although general concepts apply to all thick clients.
The Map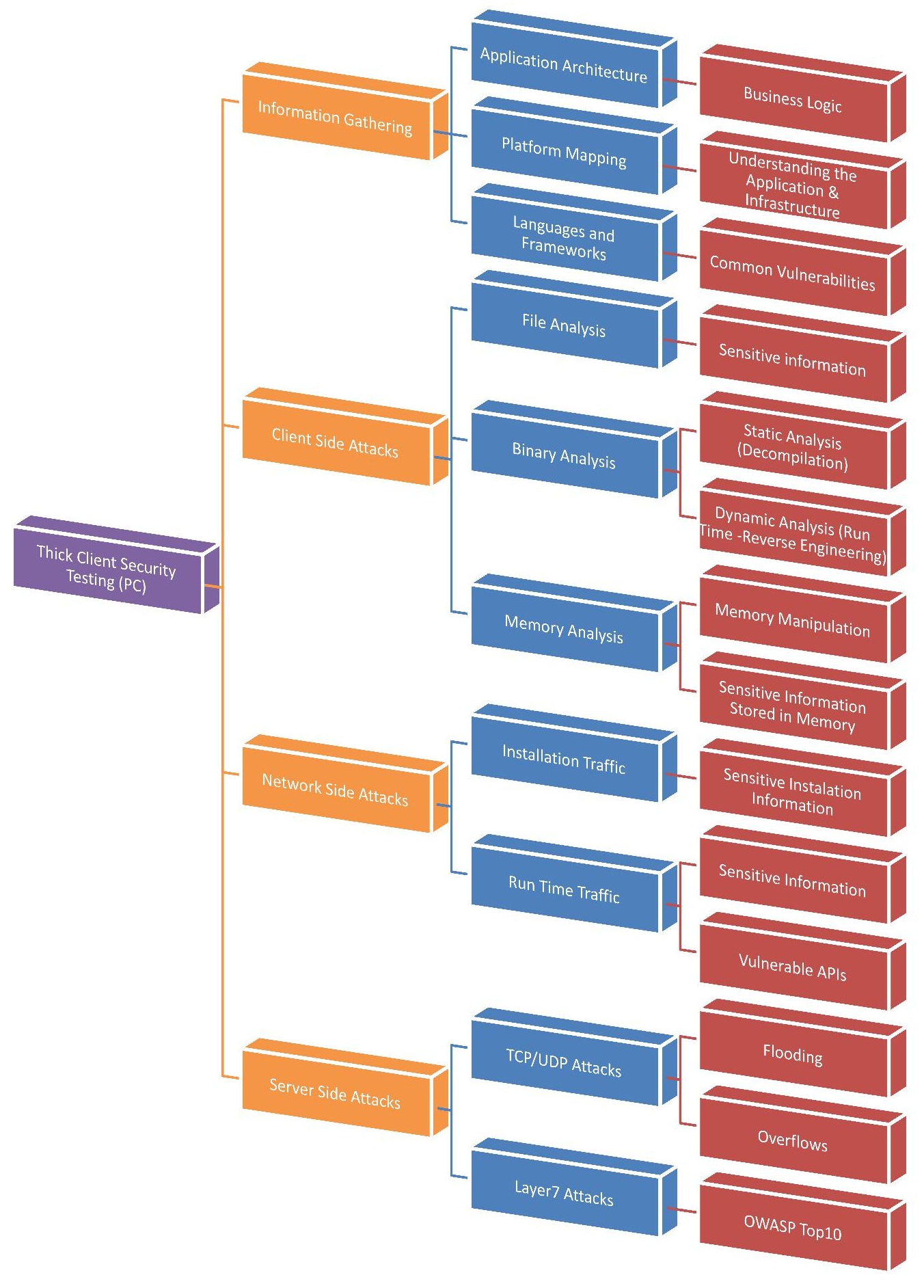 Project About
PROJECT INFO
What does this OWASP project offer you?
RELEASE(S) INFO
What releases are available for this project?

what
is this project?
Name: OWASP Windows Binary Executable Files Security Checks Project (home page)
Purpose: The "Windows Binary Executable Files Security Checks" documentation project aims to provide a security check-list and tools necessary to assess the security of Windows executable files.
License: Creative Commons Attribution ShareAlike 3.0 License (best for documentation projects)
who
is working on this project?
Project Leader(s):
how
can you learn more?
Project Pamphlet: Not Yet Created
Project Presentation:
Mailing list: Mailing List Archives
Project Roadmap: View
Key Contacts

Contact Dan Vasile @ to contribute to this project

Contact Dan Vasile @ to review or sponsor this project