This site is the archived OWASP Foundation Wiki and is no longer accepting Account Requests.
To view the new OWASP Foundation website, please visit https://owasp.org
OWASP Top 10 2010 AppSecDC
From OWASP
The presentation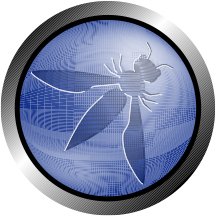 OWASP Top 10 Update
The speaker
Dave Wichers is the Chief Operating Officer (COO) of Aspect Security (www.aspectsecurity.com), a company that specializes in application security services. Mr. Wichers brings over seventeen years of experience in the information security field. Prior to Aspect, he ran the Application Security Services Group at a large data center company, Exodus Communications.
His current work involves helping customers, from small e-commerce sites to Fortune 500 corporations and the U.S. Government, secure their applications by providing application security design, architecture, and SDLC support services: including code review, application penetration testing, security policy development, security consulting services, and developer training.
Dave holds a BSE in Computer Systems Engineering from Arizona State University and a Masters degree in Computer Science from the University of California at Davis. Dave is a CISSP and a CISM, is currently the OWASP Conferences Chair (www.owasp.org), and is a coauthor of the OWASP Top Ten.