This site is the archived OWASP Foundation Wiki and is no longer accepting Account Requests.
To view the new OWASP Foundation website, please visit https://owasp.org
Difference between revisions of "OWASP AppSec Research 2010 - Stockholm, Sweden"
From OWASP
m

(Added link to weather forecast)

Line 799:
Line 799:
 
 
 

We have tailor-made a 15-page visitors' guide to the conference and Stockholm. With this guide you'll know how to get to and from the airport, find your way to the hotel and conference, know where good bars are, know when and how to tip etc. Check it out! [[File:OWASP_AppSec_Research_2010_Visitors_Guide_A4.pdf]]

 

We have tailor-made a 15-page visitors' guide to the conference and Stockholm. With this guide you'll know how to get to and from the airport, find your way to the hotel and conference, know where good bars are, know when and how to tip etc. Check it out! [[File:OWASP_AppSec_Research_2010_Visitors_Guide_A4.pdf]]

 
+
 
+
 
+
 
+
 
 
 

== Travel  ==

 

== Travel  ==
---
Revision as of 06:17, 10 June 2010
Welcome
Invitation
Ladies and Gentlemen,
In June 21-24, 2010 let's all meet in beautiful Stockholm, Sweden. The OWASP chapters in Sweden, Norway, and Denmark hereby invite you to OWASP AppSec Research 2010.
If you have any questions, please email the conference chair: john.wilander at owasp.org

Sponsors
Diamond sponsor:

Dinner Party sponsor:


Lunch sponsors (1 taken, 1 open):


Coffee break sponsors (1 taken, 3 open):


Media sponsors:

For full sponsoring program see the Sponsoring tab above.
"AppSec Research".equals("AppSec Europe")
This conference was formerly known as OWASP AppSec Europe. We have added 'Research' to highlight that we invite both industry and academia. All the regular AppSec Europe visitors and topics are welcome along with contributions from universities and research institutes.
This will be the European conference for anyone interested in or working with application security. Co-host is the Department of Computer and Systems Science at Stockholm University, offering a great venue in the fabulous Aula Magna.
Countdown Challenges -- Free Tickets to Win!
There will be a challenge posted on the conference wiki page the 21st every month up until the event. The winner will get free entrance to the conference. What are you waiting for? Go to the Challenges tab and have fun!
Organizing Committee
• John Wilander, chapter leader Sweden (chair)
• Mattias Bergling (vice chair)
• Alan Davidson, Stockholm University/Royal Institute of Technology (co-host)
• Ulf Munkedal, chapter leader Denmark
• Kåre Presttun, chapter leader Norway
• Stefan Pettersson (sponsoring coordinator)
• Carl-Johan Bostorp (schedule and event coordinator)
• Martin Holst Swende (coffee/lunch/dinner)
• Michael Boman (conference guide/attendee pack)
• Predrag Mitrovic, OWASP Sweden Board
• Kate Hartmann, OWASP
• Sebastien Deleersnyder, OWASP Board
Welcome to Stockholm this year!
Regards, John Wilander
June 21-22 (Training)
Training Registration is open
Application security training is given the first two days, June 21-22. The price is €990 (~$1.350) for a two-day course. Take the chance to learn from the best!
--> Register here
Course 1: Threat Modeling and Architecture Review (two days)
Pravir Chandra, Fortify Software
Abstract: Threat Modeling and Architecture Review are the cornerstones of a preventative approach to Application Security. By combining these topics into single comprehensive course attendees can get a complete understanding of how to understand the threat an application faces and how the application will handle those potential threats. This enables the risk to be accurately assessed and appropriate changes or mitigating controls recommended. From the course outline:
1. Overview
Scope and problem definition
High‐level view of the overall process
Core techniques
2. Threat assessment and modeling
Overall threat modeling process
Preparation and background information
Capturing business and security goals
Identify vulnerabilities and other risks
Establish weighting and prioritization of risks
Guard against risks with compensating controls
EXERCISE - Threat model a real‐life problem
3. Architecture review techniques
Authentication
Authorization
EXERCISE - Apply the techniques from Authentication and Authorization
Input validation
Output encoding
EXERCISE - Apply the techniques from Input Validation and Output Encoding
Error handling
Audit logging
EXERCISE - Apply the techniques from Error Handling and Audit Logging
Encryption
Configuration management
EXERCISE - Apply the techniques from Encryption and Configuration Management
4. Specifying security requirements
Writing positive security requirements
Deriving security requirements from functional requirements
Thinking broadly about requirements coverage
Balancing security requirements with functionality
Trainer Bio: Pravir Chandra is Director of Strategic Services at Fortify where he works with clients to build and optimize software security assurance programs. Pravir is widely recognized in the industry for his expertise in software security and code analysis, and also for his ability to apply technical knowledge strategically from a business perspective. His book, Network Security with OpenSSL is a popular reference on protecting software applications through cryptography and secure communications. His varied special project experience includes creating and leading the Open Software Assurance Maturity Model (OpenSAMM) project
--> Register here
Course 2: Introduction to Malware Analysis (two days)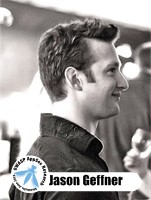 Jason Geffner, Next Generation Security Software (NGS), and Scott Lambert, Microsoft
Abstract: Security researchers are facing a growing problem in the complexity of malicious executables. While dynamic black-box automation tools exist to discover what malware will do on a given execution, it is often important for an analyst to know the full capabilities of a given malware sample. What port does it listen on? What password does it expect for backdoor access? What files will it write to? What will it do tomorrow that it didn't do today? This class will focus on teaching attendees the steps required to understand the functionality of given malware samples. This is a hands-on course. Attendees will work on real-world malware through a series of lab exercises designed to build their expertise in understanding the analysis process.
Learning Objectives:
An understanding of how to use reverse engineering tools
An understanding of low-level code and data flow
PE File format
x86 Assembly language
API functions often used by malware
Anti-analysis tricks and how to defeat them
Exploits and Shellcode
A methodology for analyzing malware with and without the use of specialized tools
Trainer Bio: Jason Geffner joined Next Generation Security Software Ltd. in June of 2007 as a Principal Security Consultant. Jason focuses on performing security reviews of source code and designs, reverse engineering software protection methods and DRM protection methods, deobfuscating and analyzing malware, penetration testing web applications and network infrastructures, and developing automated security analysis tools.
--> Register here
Course 3: Building Secure Ajax and Web 2.0 Applications (two days)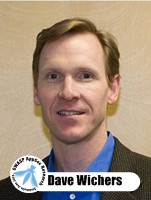 Dave Wichers, Aspect Security
Abstract: Rich Internet applications using technologies like Ajax, Flash, ActiveX, and Java Applets require special attention to secure. This course addresses the special issues with this type of application development. Students will gain hands-on testing experience with freely available web application security test tools to find and diagnose such flaws and learn how to identify, fix, and avoid them in their own projects. In addition, Aspect's engineers are leaders in the AppSec Community and will offer the students an amazing perspective.
Trainer Bio: Dave Wichers is a member of the OWASP Board and a coauthor, along with Jeff Williams, of all previous versions of the OWASP Top Ten. Dave is also the Chief Operating Officer of Aspect Security, a company that specializes in application security services. Mr. Wichers brings over twenty years of experience in the information security field. Prior to cofounding Aspect, he ran the Application Security Services Group at a large data center company, Exodus Communications. His current work involves helping customers, from small e-commerce sites to Fortune 500 corporations and the U.S. Government, secure their applications by providing application security design, architecture, and SDLC support services: including code review, application penetration testing, security policy development, security consulting services, and developer training.
--> Register here
Course 4: Assessing and Exploiting Web Apps with Samurai-WTF (two days)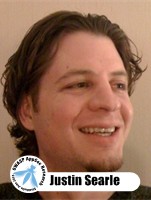 Justin Searle, InGuardians
Abstract: This course will focus on using open source tools to perform web application assessments. The course will take attendees through the process of application assessment using the open source tools included in the Samurai Web Testing Framework Live CD (Samurai-WTF). Day one will take students through the steps and open source tools used to assess applications for vulnerabilities. Day two will focus on the exploitation of web app vulnerabilities, spending half the day on server side attacks and the other half of the day on client side attacks. The latest tools and techniques will be use throughout the course, including several tools developed by the trainers themselves. From the course outline:
Samurai-WTF Project and Distribution (about, using ...)
Web Application Assessment Methodology (pentest types, four step methodology ...)
Step 1: Reconnaissance
Overview of Web Application Recon
Domain and IP Registration Databases (Labs: whois)
Google Hacking (Labs: gooscan, gpscan)
Social Networks (Labs: Reconnoiter)
DNS Interrogation (Labs: host, dig, nslookup, fierce)
Step 2: Mapping
Overview of Mapping
Port Scanning and Fingerprinting (Labs: nmap, zenmap, Yokoso!)
Web Service Scanning (Labs: Nikto)
Spidering (Labs: wget, curl, Paros, WebScarab, BurpSuite)
Discovering "Non-Discoverable" URLs (Labs: DirBuster)
Step 3: Discovery
Using Built-in Tools (Labs: Page Info, Error Console, DOM Inspector, View Source)
Poking and Prodding (Labs: Default User Agent, Cookie Editor, Tamper Data)
Interception Proxies (Labs: Paros, WebScarab, BurpSuite)
Semi-Automated Discovery (Labs: RatProxy)
Automated Discovery (Labs: Grendel-Scan, w3af)
Information Discovery (Labs: CeWL)
Fuzzing (Labs: JBroFuzz, BurpIntruder)
Finding XSS (Labs: TamperData, XSS-Me, BurpIntruder)
Finding SQL Injection (Labs: SQL Inject-Me, SQL Injection, BurpIntruder)
Decompiling Flash Objects (Labs: Flare)
Step 4: Exploitation
Username Harvesting (Labs: python)
Brute Forcing Passwords (Labs: python)
Command Injection (Labs: w3af)
Exploiting SQL Injection (Labs: SQLMap, SQLNinja, Laudanum)
Exploiting XSS (Labs: Durzosploit)
Browser Exploitation (Labs: BeEF, BrowserRider, Yokoso!)
Advanced exploitation through tool integration (MSF + sqlninga/sqlmap/BeEF)
Trainer Bio: Justin Searle, a Senior Security Analyst with InGuardians, specializes in web application, network, and embedded penetration testing. Justin has presented at top security conferences including DEFCON, ToorCon, ShmooCon, and SANS. Justin has an MBA in International Technology and is CISSP and SANS GIAC-certified in incident handling and hacker techniques (GCIH) and intrusion analysis (GCIA). Justin is one of the founders and lead developers of Samurai-WTF.
--> Register here
Course 5: Securing Web Services (two days)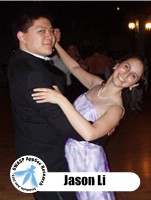 Jason Li, Aspect Security
Abstract: Aspect Security offers this two day Securing Web Services course which focuses on the most important messages regarding the development of secure web services. This course helps developers understand the real risks associated with Security in Web Services and Service Oriented Architectures, what standard are available to help, and how to use the standards. The course includes a combination of lecture, demonstrations, and hands on testing designed to provide detailed guidance regarding the implementation of specific security principles and functions in web services.
From the course outline:
Web Service and SOA Threat Model
Data Formats: XML, JSON
Protocols: SOAP, REST
Overview of the Standards (WS-Security, SAML, XACML)
Common Communications Vulnerabilities
Using SSL for Simple Web Services
XML Encryption
XML Signature
WS-Security
How to Manage Web Service Identities
Federated Identities
Common Authentication Vulnerabilities
WSDL Examples of Implementing WS-Security
Common Access Control Vulnerabilities
How to Validate Web Service Input (XML Schema, Business Logic Validation)
Common XML Attacks (Recursion, References, Overflow, Transforms)
State Management
Using Interpreters Safely (SQL Injection, LDAP Injection, Command Injection, XPath Injection)
Denial of Service and Availability
Trainer Bio: Jason Li is a Senior Application Security Engineer for Aspect Security where he performs application security assessments and architecture reviews, as well as application security training, to a wide variety of financial and government customers. Jason is an active OWASP leader, contributing to several OWASP projects and serving on the OWASP Global Projects Committee. He holds a Post-Masters certificate in Computer Science and concentration in Information Security from Johns Hopkins University and a Masters degree in Computer Science from Cornell University.
--> Register here
June 23
Conference Day 1 - June 23, 2010


Track 1
Track 2
Track 3
08:00-08:50
Registration and Coffee
08:50-09:00
Welcome to OWASP AppSec Research 2010 Conference (John Wilander & Dave Wichers)
09:00-10:00
#Keynote: Cross-Domain Theft and the Future of Browser Security

Chris Evans, Information Security Engineer, and Ian Fette, Product Manager for Chrome Security, Google

10:10-10:45
#BitFlip: Determine a Data's Signature Coverage from Within the Application

Henrich Christopher Poehls, University of Passau


#CsFire: Browser-Enforced Mitigation Against CSRF

Lieven Desmet and Philippe De Ryck, Katholieke Universiteit Leuven


#Deconstructing ColdFusion

Chris Eng, Veracode

10:45-11:10
Break - Expo - CTF kick-off, Coffee break sponsoring position open ($2,000)
11:10-11:45
#Towards Building Secure Web Mashups

M Decat, P De Ryck, L Desmet, F Piessens, W Joosen, Katholieke Universiteit Leuven

#Automated vs. Manual Security: You Can't Filter "The Stupid"


David Byrne and Charles Henderson, Trustwave




#How to Render SSL Useless

Ivan Ristic, Qualys


11:55-12:30

#Busting Frame Busting

Gustav Rydstedt, Stanford Web Security Research


#Web Frameworks and How They Kill Traditional Security Scanning

Christian Hang and Lars Andren, Armorize Technologies

#The State of SSL in the World

Michael Boman, Omegapoint


12:30-13:45
Lunch - Expo - CTF, Lunch sponsor:
13:45-14:20
#Securing Web Applications with ESAPI

Ken Sipe, Perficient

#Beyond the Same-Origin Policy

Jasvir Nagra and Mike Samuel, Google


#SmashFileFuzzer - a New File Fuzzer Tool

Komal Randive, Symantec

14:30-15:05
#Security Toolbox for .NET Development and Testing

Johan Lindfors and Dag König, Microsoft

#Cross-Site Location Jacking (XSLJ) (not really)

David Lindsay, Cigital
Eduardo Vela Nava, sla.ckers.org

#Owning Oracle: Sessions and Credentials

Wendel G. Henrique and Steve Ocepek, Trustwave

15:05-15:30
Break - Expo - CTF, Coffee break sponsoring position open ($2,000)
15:30-16:05
#Value Objects a la Domain-Driven Security: A Design Mindset to Avoid SQL Injection and Cross-Site Scripting

Dan Bergh Johnsson, Omegapoint

#New Insights into Clickjacking

Marco Balduzzi, Eurecom



#Session Fixation - the Forgotten Vulnerability?

Michael Schrank and Bastian Braun, University of Passau
Martin Johns, SAP Research

16:15-17:00
Panel Discussion: To Be Announced
19:00-23:00
Gala Dinner at Stockholm City Hall
Sponsored by

Keynote: Cross-Domain Theft and the Future of Browser Security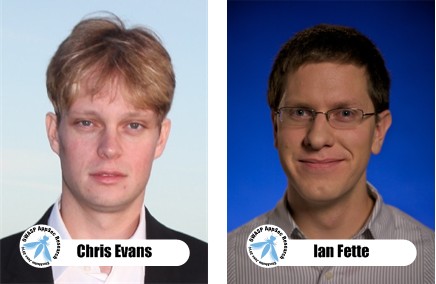 Chris Evans
Troublemaker, Information Security Engineer, and Tech Lead at Google inc.
Also the sole author of vsftpd.
Ian Fette
Product Manager for Chrome Security and Google's Anti-Malware initiative
Abstract
The web browser, and associated machinery, is on the front line of attacks. We will first look at design-level problems with the traditional browser in terms of monolithic architecture and fundamental problems with the same-origin policy. We will then look at the types of solution that are starting to appear in browsers such as Google Chrome and Internet Explorer. We will look at other important browser-based defenses such as Safe Browsing. We will detail what a future browser might look like that has a much more secure design, but is still usable on the wide variety of web sites that people use daily.
DAY 1, TRACK 1
BitFlip: Determine a Data's Signature Coverage from Within the Application
Henrich Christopher Poehls, University of Passau - ISL
Despite applied cryptographic primitives applications are working on data that was not protected by them. We show by abstracting the message flow between the application and the underlying wire, that protection is applied to a different data model. Taking problems from real life, like XML wrapping attacks and digital signatures on XML, we show that establishing the right linkage between the security checked on lower levels and the application above is practically difficult. We propose a application controlled check, the BitFlip-test. By this simple test an application can test if the application's assumed protection of a data value was indeed provided by the digital signature applied to the message that contained the value.
Towards Building Secure Web Mashups
Maarten Decat, Philippe De Ryck, Lieven Desmet, Frank Piessens, and Wouter Joosen, Katholieke Universiteit Leuven
Web mashups combine components from multiple sources into a single, interactive application. This kind of setup typically requires both interaction between the components to achieve the necessary functionality, as well as component separation to achieve a secure execution. Unfortunately, the traditional web is not designed to easily fulfill both requirements, which can be seen in the restrictions imposed by traditional development techniques. This paper gives an overview of these traditional techniques and investigates new developments, specifically aimed at combining components in a secure manner. In addition, topics for further improvement are identified to ensure a wide adaptation of secure mashups.
Busting Frame Busting
Gustav Rydstedt, Stanford Web Security Research
Joint work with Elie Bursztein, Dan Boneh, and Collin Jackson.
Web framing attacks such as clickjacking use iframes to hijack a user's web session. The most common defense, called frame busting, prevents a site from functioning when loaded inside a frame. We study frame busting practices for the Alexa Top-500 sites and show that all can be circumvented in one way or another. Some circumventions are browser-specific while others work across browsers. We conclude with recommendations for proper frame busting.
Securing Web Applications with ESAPI
Ken Sipe, Perficient
When it comes to cross cutting software concerns, we expect to have or build a common framework or utility to solve this problem. This concept is represented well in the Java world with the loj4j framework, which abstracts the concern of logging, where it logs and the management of logging. The one cross cutting software concern which seems for most applications to be piecemeal is that of security. Security concerns include certification generation, SSL, protection from SQL Injection, protection from XSS, user authorization and authentication. Each of these separate concerns tend to have there own standards and libraries and leaves it as an exercise for the development team to cobble together a solution which includes multiple needs.... until now... Enterprise Security API library from OWASP.
This session will look at a number of security concerns and how the ESAPI library provides a unified solution for security. This includes authorization, authentication of services, encoding, encrypting, and validation. This session will discuss a number of issues which can be solved through standardizing on the open source Enterprise Security API.
Security Toolbox for .NET Development and Testing
Johan Lindfors and Dag König, Microsoft
Being a developer on the Microsoft platform leveraging .NET doesn't only involve keeping up with the continuous development of the underlying framework and technologies. It also means to be on top of the latest security threats and naturally the available mitigations and best practices to protect the customers and users of the applications and solutions being developed.
In this session we will demonstrate how you as a .NET developer can leverage existing tools and technologies to build safer applications. During the demonstrations you will get more familiar with the existing tools within Visual Studio but also be introduced and educated in more tools that will help you build a toolbox for secure development and security testing.
But one must also remember that tools will never replace knowledge and hence we will also show you how you can regularly get updated with the latest information from Microsoft on security including how to leverage SDL – Security Development Lifecycle, within your own projects.
Value Objects a la Domain-Driven Security: A Design Mindset to Avoid SQL Injection and Cross-Site Scripting
Dan Bergh Johnsson, Omegapoint
SQL Injection and Cross-Site Scripting have been topping the OWASP Top Ten for the last years. It must be a top priority for the community to evolve designs and mindsets that help the programmers to avoid these traps in their day-to-day work, where they have so much else but security that calls for their attention. The ambition of this presentation is to show design and coding practices that are well established in other fields of software development and put them to use to avoid just-mentioned traps. We also show some small refactorings that can be immediately applied to an existing codebase to make significant improvements to its security. Attendants of the session should be able to go back to work Monday morning and finish an improvement in this style before Monday lunch.
We take inspiration from Domain Driven Design (DDD), which is characterized by its focus on what the software intend to represent. In particular, we make heavy use of the Value Object design pattern, where strict typing help us enforce that the incoming data is truthful to the restrictions of the domain. We start out with Injection Flaws and use the canonical username SQL Injection attack ("'OR 1=1 --") as an example. Realizing that mentioned string was not intended as a valid username we elaborate the model to reflect this. Further more we make this change explicit in the code by introducing the new type and class Username. This also gives a natural place to put validation code, which otherwise often is placed in utility classes where it is easily forgotten and seldom called. In fact, we can even design service methods to require a validated Username, thus using the strong typing to enforce validation in the calling client system tier.
Making this re-design with associated code changes is performed as a demo, and en route we discuss other design options and their relative merits and drawbacks. Again using DDD we proceed to analyse XSS. In the same way we see that XSS is in the general case not an indata validation problem. An extended analysis proposes that it can be phrased as an output-encoding problem. Using a similar technique we model the target domain of web content as the new type HTMLString, and can thereby enforce conversion from ordinary strings to strings with the proper encoding. If you have multiple content channels, then each channel will.
All steps needed are shown in code, starting with a vulnerable application and through controlled refactoring steps ending up with a version without the vulnerability. In summary, we will take an established quality practice from another field of software development and use it to get security improvements. The main benefits are two: firstly, the method gently guides and reminds the programmers to include validation and encoding in an unobtrusive way. Secondly, the work can be performed in very small steps, where the first can be finished before lunch Monday after the conference.
DAY 1, TRACK 2
CsFire: Browser-Enforced Mitigation Against CSRF
Lieven Desmet and Philippe De Ryck, Katholieke Universiteit Leuven
Cross-Site Request Forgery (CSRF) is a web application attack vector that can be leveraged by an attacker to force an unwitting user's browser to perform actions on a third party website, possibly reusing all cached authentication credentials of that user.
Currently, a whole range of techniques exist to mitigate CSRF, either by protecting the server application or by protecting the end-user. Unfortunately, the server-side protection mechanisms are not yet widely adopted, and the client-side solutions provide only limited protection or cannot deal with complex web 2.0 applications, which use techniques such as AJAX, mashups or single sign-on (SSO).
In this talk, we will presents three interesting results of our research: (1) an extensive, real‐world traffic analysis to gain more insights in cross‐domain web interactions, (2) requirements for client‐side mitigation against CSRF and an analysis of existing browser extensions and (3) CsFire, our newly developed FireFox extension to mitigate CSRF.
Automated vs. Manual Security: You Can't Filter "The Stupid"
David Byrne and Charles Henderson, Trustwave
Everyone wants to stretch their security budget, and automated application security tools are an appealing choice for doing so. However, manual security testing isn't going anywhere until the HAL application scanner comes online. This presentation will use often humorous, real-world examples to illustrate the relative strengths and weaknesses of automated solutions and manual techniques.
Automated tools certainly have some strengths (namely low incremental cost, detecting simple vulnerabilities, and performing highly repetitive tasks). In addition to preventing some attacks, WAFs also have advantages for some compliance frameworks. However, automated solutions are far from perfect. To begin with, there are entire classes of very important vulnerabilities that are theoretically impossible for automated software to detect (at least until HAL comes online). Examples include complex information leakage, race conditions, logic flaws, design flaws, subjective vulnerabilities such as CSRF, and multistage process attacks.
Beyond that, there are many vulnerabilities that are too complicated or obscure to practically detect with an automated tool. Automated tools are designed to cover common application designs and platforms. Applications using an unusual layout or components will not be thoroughly protected by automated tools. Realistically, only the most vanilla of web applications written on common, simple platforms will receive solid code coverage from an automated tool.
On the other hand, manual testing is far more versatile. An experienced penetration tester can identify complicated vulnerabilities in the same way that an attacker does. Specific, real-world examples of vulnerabilities only recognizable by humans will be provided. The diversity of vulnerabilities shown will clearly demonstrate that all applications have the potential for significant vulnerabilities not detectable by automated tools.
Manual source code reviews present even more benefits by identifying vulnerabilities that require access to source code. Examples include "hidden" or unused application components, SQL injection with no evidence in the response, exotic injection attacks (e.g. mainframe session attacks), vulnerabilities in back-end systems, and intentional backdoors. Many organizations assume that this type of vulnerability is not a large threat, but source code can be obtained by disgruntled developers, by internal attackers when the repository isn't properly secured, by exploiting platform bugs or path directory traversal attacks, and by external attackers using a Trojan horse or similar technique.
Web Frameworks and How They Kill Traditional Security Scanning
Christian Hang and Lars Andren, Armorize Technologies
Modern web application frameworks present a challenge to static analysis technologies due to how they influence application behavior in ways not obvious from the source code. This prevents efficient security scanning and can cause up to 80% of total potential issues to remain undetected due to the incorrect framework handling. After explaining the underlying problems, we demonstrate in a real world walk through using code analysis to scan actual application code. By extending static analysis with new framework specific components, even applications using complex frameworks like Struts and Smarty can be inspected automatically and code coverage of security analysis can be greatly enhanced.
Beyond the Same-Origin Policy
Jasvir Nagra and Mike Samuel, Google Inc
The same-origin policy has governed interaction between client-side code and user data since Netscape 2.0, but new development techniques are rendering it obsolete. Traditionally, a website consisted of server-side code written by trusted, in-house developers ; and a minimum of client-side code written by the same in-house devs. The same-origin policy worked because it didn't matter whether code ran server-side or client-side ; the user was interacting with code produced by the same organization. But today, complex applications are being written almost entirely in client-side code requiring developers to specialize and share code across organizational boundaries.
This talk will explain how the same-origin policy is breaking down, give examples of attacks, discuss the properties that any alternative must have, introduce a number of alternative models being examined by the Secure EcmaScript committee and other standards bodies, demonstrate how they do or don't thwart these attacks, and discuss how secure interactive documents could open up new markets for web developers. We assume a basic familiarity with web application protocols : HTTP, HTML, JavaScript, CSS ; and common classes of attacks : XSS, XSRF, Phishing.
Cross-Site Location Jacking (XSLJ) (not really)
David Lindsay, Cigital Inc, and Eduardo Vela Nava sla.ckers.org
Redirects are commonly used on many websites and are an integral part of many web frameworks. However, subtle and not so subtle issues can lead to security holes and privacy issues. In this presentation, we will discuss several high and low level issues related to redirects and demonstrate how the issues can be exploited.
New Insights into Clickjacking
Marco Balduzzi, Eurecom
Over the past year, clickjacking received extensive media coverage. News portals and security forums have been overloaded by posts claiming clickjacking to be the upcoming security threat. In a clickjacking attack, a malicious page is constructed (or a benign page is hijacked) to trick the user into performing unintended clicks that are advantageous for the attacker, such as propagating a web worm, stealing confidential information or abusing of the user session. In this talk, we formally define the problem and introduce our novel solution for automated detection of clickjacking attacks. We present the details of the system architecture and its implementation, and we evaluate the results we obtained from the analysis of over a million unique Internet pages. We conclude by discussing the clickjacking phenomenon and its future implications.
DAY 1, TRACK 3
Deconstructing ColdFusion
Chris Eng, Veracode
This presentation is a technical survey of ColdFusion security, which will be of interest mostly to code auditors and penetration testers. We'll cover the basics of ColdFusion markup, control flow, functions, and components and demonstrate how to identify common web application vulnerabilities at the source code level. We'll also delve into ColdFusion J2EE internals, describing some of the unexpected properties we've observed while decompiling ColdFusion applications for static analysis.
How to Render SSL Useless
Ivan Ristic, Feisty Duck
SSL is the technology that secures the Internet, but it is effective only when deployed properly. While the SSL protocol itself is very robust and easy to use, the same cannot be said for the usability of the complete ecosystem, which includes server configuration, certificates and application implementation details. In fact, SSL deployment is generally plagued with traps at every step of the way. As a result, too many web sites use insecure deployment practices that render SSL completely useless. In this talk I will present a list of top ten (or thereabout) deployment mistakes, based on my work on the SSL Labs assessment platform (https://www.ssllabs.com).
The State of SSL in the World
Michael Boman, Omegapoint
What is the status of SSL deployments in Fortune 500 companies and the top 10'000 websites (according to Alexa)? While developing a tool that was needed to perform the test-case OWASP-CM-001 (Testing for SSL-TLS) it was noticed that some sites had very good SSL-configuration, sometimes unexpectedly, and some sites has very poor security configuration, even when you could expect the site to have good security standard. Does the organization behind the site has any bearing on how good the security standard the site has in regards to HTTPS-support and configuration? The talk will highlight the findings and the tools and process of obtaining the underlying data, while also trying to answer the questions: - How many of the Fortune 500 and Top 10'000 websites offer an HTTPS-enabled browser experience to their visitors? - How is the HTTPS-server configured in regards to SSL-protocols offered, key exchange and key lengths (bit-size)? - Are there any correlation between company size, industry or popularity and the HTTPS-enabled browsing experience and the HTTPS-configuration?
SmashFileFuzzer - a New File Fuzzer Tool
Komal Randive, Symantec
Here is a tool SmashFileFuzzer designed and developed to address the same problem with ease. SmashFileFuzzer understands the file formats and then user can specify the fields in the file to be fuzzed. SmashFileFuzzer acts on a sample file of the required format and generates multiple fuzzed file copies from this sample file. SmashFileFuzzer also has the support to add more custom file formats to be able to fuzz them, especially .dat formats. In comparison with the existing file fuzzers and frameworks this fuzzer has simple language for adding new formats, many more modes of fuzzing and attack oriented fuzzing. Following are the highlights of this fuzzer
Support to understand the file formats and fuzz specific fields with specified/random data
Understands the correlation between different fields and manipulates them in accordance with the fuzzed content.
Can generate valid fuzzed files even based on the partial format understanding. Only the portions of file format which are understood by the user can be used to generate valid fuzzed files.
Understands the custom formats for file types and also for the configuration files(e.g key value pair format or .dat formats)
Tool is designed to be easily extended for any new file formats
Fuzz strings are read from a dictionary file. Users can add application specific input string to this dictionary for testing.
It's a unix shell based tool which can be easily scripted.
Owning Oracle: Sessions and Credentials
Wendel G. Henrique and Steve Ocepek, Trustwave
In a world of free, ever-present encryption libraries, many penetration testers still find a lot of great stuff on the wire. Database traffic is a common favorite, and with good reason: when the data includes PAN, Track, and CVV, it makes you stop and wonder why this stuff isn't encrypted across the board. However, despite this weakness, we still need someone to issue queries before we see the data. Or maybe not… after all, it's just plaintext.
Wendel G. Henrique and Steve Ocepek of Trustwave's SpiderLabs division offer a closer look at the world's most popular relational database: Oracle. Through a combination of downgrade attacks and session take-over exploits, this talk introduces a unique approach to database account hijacking. Using a new tool, thicknet, the team will demonstrate how deadly injection and downgrade attacks can be to database security.
The Oracle TNS/Net8 protocol was studied extensively during presentation for this talk. Very little public knowledge of this protocol exists today, and much of the data gained is, as far as we know, new to Oracle outsiders.
Also, during the presentation we will be offering to attendants:
Knowledge about man-in-the-middle and downgrade attacks, especially the area of data injection.
A better understanding of the network protocol used by Oracle.
The ability to audit databases against this type of attack vector.
Ideas for how to prevent this type of attack, and an understanding of the value of encryption and digital signature technologies.
Understanding of methodologies used to reverse-engineer undocumented protocols.
Session Fixation - the Forgotten Vulnerability?
Michael Schrank and Bastian Braun, University of Passau, and Martin Johns, SAP Research
The term 'Session Fixation vulnerability' subsumes issues in Web applications that under certain circumstances enable the adversary to perform a session hijacking attack through ontrolling the victim's session identier value. We explore this vulnerability pattern. First, we give an analysis of the root causes and document existing attack vectors. Then we take steps to assess the current attack surface of Session Fixation. Finally, we present a transparent server-side method for mitigating vulnerabilities.
June 24
Conference Day 2 - June 24, 2010
Track 1
Track 2
Track 3
09:00-10:00
#Keynote: The Security Development Lifecycle - The Creation and Evolution of a Security Development Process
Steve Lipner, Senior Director of Security Engineering Strategy, Microsoft Corporation
10:10-10:45

#Building Security In Maturity Model: A Review of Successful Software Security Programs in Europe

Gabriele Giuseppini, Cigital

#Promon TestSuite: Client-Based Penetration Testing Tool

Folker den Braber and Tom Lysemose Hansen, Promon

#A Taint Mode for Python via a Library

Juan José Conti, Universidad Tecnológica Nacional
Alejandro Russo, Chalmers Univ. of Technology

10:45-11:10
Break - Expo - CTF, Coffee sponsor:
11:10-11:45

#Microsoft's Security Development Lifecycle for Agile Development

Nick Coblentz, OWASP Kansas City Chapter and AT&T Consulting

#Detecting and Protecting Your Users from 100% of all Malware - How?

Bradley Anstis and Vadim Pogulievsky, M86 Security

#OPA: Language Support for a Sane, Safe and Secure Web

David Rajchenbach-Teller and François-Régis Sinot, MLstate

11:55-12:30

#Secure Application Development for the Enterprise: Practical, Real-World Tips

Michael Craigue, Dell

#Responsibility for the Harm and Risk of Software Security Flaws

Cassio Goldschmidt, Symantec

#Secure the Clones: Static Enforcement of Policies for Secure Object Copying

Thomas Jensen and David Pichardie, INRIA Rennes - Bretagne Atlantique

12:30-13:45
Lunch - Expo - CTF, Lunch break sponsoring position open ($4,000)
13:45-14:20

#Product Security Management in Agile Product Management

Antti Vähä-Sipilä, Nokia

#Hacking by Numbers

Tom Brennan, WhiteHat Security and OWASP Foundation


#Safe Wrappers and Sane Policies for Self Protecting JavaScript

Jonas Magazinius, Phu H. Phung, and David Sands, Chalmers Univ. of Technology

14:30-15:05

#OWASP_Top_10_2010

Dave Wichers, Aspect Security and OWASP Foundation


#Application Security Scoreboard in the Sky

Chris Eng, Veracode

#On the Privacy of File Sharing Services

N Nikiforakis, F Gadaleta, Y Younan, and W Joosen, Katholieke Universiteit Leuven

15:05-15:30
Break - Expo - CTF, Coffee break sponsoring position open ($2,000)
15:30-16:00
CTF Price Ceremony, Announcement of OWASP AppSec EU 2011, Closing Notes
Keynote: The Security Development Lifecycle - The Creation and Evolution of a Security Development Process
Steve Lipner
Senior Director of Security Engineering Strategy, Trustworthy Computing Security, Microsoft Corporation.
Co-author of "The Security Development Lifecycle", Microsoft Press (book cover above).
Abstract
This keynote will review the evolution of the Security Development Lifecycle (SDL) from its origins in the Microsoft "security pushes" of 2002-3 through its current status and application in 2010. It will emphasize the aspects of change and change management as the SDL and its user community have matured and grown and will conclude with a summary of some recent changes and additions to the SDL. Specific topics to be addressed include:
Motivations for introducing both the SDL and its predecessor processes.
Considerations in selling the process to management and sustaining a mandate over a prolonged period.
Scaling the SDL to an organization with tens of thousands of engineers.
Managing change.
The role of automation in the SDL.
Adaptation of the SDL to agile development processes.
Thoughts for organizations that are considering implementing the SDL.
The presentation will cover technical aspects of the SDL including a brief review of requirements and tools, and results.
Speaker Bio
Steven B. Lipner is senior director of Security Engineering Strategy at Microsoft Corp where he is responsible for programs that provide improved product security for Microsoft customers. Lipner leads Microsoft's Security Development Lifecycle (SDL) team and is responsible for the definition of Microsoft's SDL and for programs to make the SDL available to organizations beyond Microsoft. Lipner is also responsible for Microsoft's corporate strategies related to government security evaluation of Microsoft products.
Lipner is coauthor with Michael Howard of The Security Development Lifecycle (Microsoft Press, 2006) and is named as inventor on twelve U.S. patents and two pending applications in the field of computer and network security. He has authored numerous professional papers and conference presentations, and served on several National Research Council committees. He served two terms – a total of more than ten years – on the United States Information Security and Privacy Advisory Board and its predecessor. Lipner holds S.B. and S.M. degrees in Civil Engineering from the Massachusetts Institute of Technology and attended the Harvard Business School's Program for Management Development.
DAY 2, TRACK 1
Building Security In Maturity Model: A Review of Successful Software Security Programs in Europe
Gabriele Giuseppini, Cigital
Most large organizations have practiced software security through many activities involving people, process and automation, but we are just now reaching the point where enough experience has been accumulated to compare notes and talk about what works at a macro level. In 2008, Gary McGraw, Brian Chess, and Sammy Migues interviewed the executives running nine software security initiatives at companies such as Adobe, The Depository Trust and Clearing Corporation (DTCC), EMC, Google, Microsoft, QUALCOMM, and Wells Fargo. The resulting data, drawn from real programs at different levels of maturity, was used to guide the construction of the Building Security In Maturity Model (BSIMM).
BSIMM is a framework, a tool, and a measuring stick that can be used by organizations to gauge their software security initiatives and to highlight areas of discussion and intervention. Using BSIMM it is possible to compare initiatives with each other and unveil activities that might have been underdeveloped or that might have been adopted without sufficient foundation to achieve tangible results.
In the past year BSIMM has expanded to collect data from dozens of additional companies, and enough data has been assembled to compare security initiatives in the United States to initiatives in the European Union. The BSIMM framework and the real-world information gathered through the interviews makes it possible to identify the set of activities that seem to be common to successful programs as well as highlight the differences and common points observed between the two regions.
I will describe this observation-based maturity model, drawing examples from several real software security programs in the United States and in Europe. I will discuss the different ways that BSIMM can be used to organize, manage, and measure software security initiatives, and I will point out the interesting results that have been obtained from the analysis of the raw data and from the comparison of the data between the US and European regions.
Microsoft's Security Development Lifecycle for Agile Development
Nick Coblentz, OWASP Kansas City Chapter and AT&T Consulting
Many development and security teams believe Agile development cannot be accomplished securely. During this presentation, Nick Coblentz will discuss the recent guidance from Microsoft that enables development teams to include secure development activities within their Agile processes without compromising features or functionality. Nick will also demonstrate ASP.NET libraries, strategies, and automated tools to reduce the effort required by developers.
Secure Application Development for the Enterprise: Practical, Real-World Tips
Michael Craigue, Dell
Dell has a reputation for IT simplification and a lean cost structure. We take the same approach with our application security program. This talk covers money-saving tips in the creation and evolution of Dell's Security Development Lifecycle, including risk assessments, security reviews, threat modeling, source code scans, awareness/training, application security user groups, security consulting staff development, and assurance scans/penetration testing. We'll discuss how we have adapted our program to our IT, Product Group, and Services organizations.
Product Security Management in Agile Product Management
Antti Vähä-Sipilä, Nokia
This paper provides a model for product security risk management and security requirements elicitation in an agile product management framework, using the concepts of Scrum and an epics-based agile requirements model. The paper documents some real-life experiences of rolling out such a risk management model. The model addresses security threat analysis and risk acceptance, and is agnostic to the actual security engineering practices employed in the Scrum teams, and is scalable over large and small enterprises.
OWASP Top 10 2010
Dave Wichers, Aspect Security and OWASP Foundation
This presentation will cover the OWASP Top 10 - 2010 (final version). The OWASP Top 10 was originally released in 2003 to raise awareness of the importance of application security. As the field evolves, the Top 10 needs to be periodically updated to keep with up with the times. The Top 10 was updated in 2004 and the last update was in 2007, where it introduced Cross Site Request Forgery (CSRF) as the big new emerging web application security risk.
This update will be based on more sources of web application vulnerability information than the previous versions were when determining the new Top 10. It will also present this information in a more concise, compelling, and consumable manner, and include strong references to the many new openly available resources that can help address each issue, particularly OWASP's new Enterprise Security API (ESAPI) and Application Security Verification Standard (ASVS) projects.
A significant change for this update will be that the OWASP Top 10 will be focused on the Top 10 Risks to Web Applications, not just the most common vulnerabilities.
DAY 2, TRACK 2
Promon TestSuite: Client-Based Penetration Testing Tool
Folker den Braber and Tom Lysemose Hansen, Promon
Vulnerability analysis has a wide scope containing both social and technical aspects. An important part of technical vulnerability analysis consists of penetration testing. In most cases, penetration testing is focused on either server side or network layer vulnerabilities. In this demonstration we will have a closer look at vulnerability analysis on the client side, while demonstrating the use of the Promon Testuite testing tool.
Promon TestSuite is designed to use the same vectors as common malware but in a clear and visual way, with varying payloads to illustrate the security issues involved with giving injected code free access to a programs memory.
Detecting and Protecting Your Users from 100% of all Malware - How?
Bradley Anstis and Vadim Pogulievsky, M86 Security
100% Malware detection is the goal but is it really achievable? This session looks at the traditional Malware detection technologies and how well they perform today and then compares this to some newer approaches with demonstrations of Real-time code analysis and Behavioral Analysis technologies to see what is better or worse.
100% detection rates are the goal, but how close can we get with a single technology, or what combination of technologies can we use to get as close as possible?
This session is all about challenging the existing accepted practices for Malware protection. We want to open the minds of the attendees, encourage them to question existing solutions and the incumbent market leading vendors. We want you to also re-evaluate their environment to see if improvements can be made.
Responsibility for the Harm and Risk of Software Security Flaws
Cassio Goldschmidt, Symantec Corp
Who is responsible for the harm and risk of security flaws? The advent of worldwide networks such as the internet made software security (or the lack of software security) become a problem of international proportions. There are no mathematical/statistical risk models available today to assess networked systems with interdependent failures. Without this tool, decision-makers are bound to overinvest in activities that don't generate the desired return on investment or under invest on mitigations, risking dreadful consequences. Experience suggests that no party is solely responsible for the harm and risk of software security flaws but a model of partial responsibility can only emerge once the duties and motivations of all parties are examine and understood.
State of the art practices in software development won't guarantee products free of flaws. The infinite principles of mathematics are not properly implemented in modern computer hardware without having to truncate numbers and calculations. Many of the most common operating systems, network protocols and programming languages used today were first conceived without the basic principles of security in mind. Compromises are made to maintain compatibility of newer versions of these systems with previous versions. Evolving software inherits all flaws and risks that are present in this layered and interdependent solution. Lastly, there are no formal ways to prove software correctness using neither mathematics nor definitive authority to assert the absence of vulnerabilities. The slightest coding error can lead to a fatal flaw. Without a doubt, vulnerabilities in software applications will continue to be part of our daily lives for years to come.
Decisions made by adopters such as whether to install a patch, upgrade a system or employed insecure configurations create externalities that have implications on the security of other systems. Proper cyber hygiene and education are vital to stop the proliferation of computer worms, viruses and botnets. Furthermore, end users, corporations and large governments directly influence software vendors' decisions to invest on security by voting with their money every time software is purchased or pirated.
Security researchers largely influence the overall state of software security depending on the approach taken to disclose findings. While many believe full disclosure practices helped the software industry to advance security in the past, several of the most devastating computer worms were created by borrowing from information detailed by researcher's full disclosure. Both incentives and penalties were created for security researchers: a number of stories of vendors suing security researchers are available in the press. Some countries enacted laws banning the use and development of "hacking tools". At the same time, companies such as iDefense promoted the creation of a market for security vulnerabilities providing rewards that are larger than a year's worth of salary for a software practitioner in countries such as China and India.
Effective policy and standards can serve as leverage to fix the problem either by providing incentives or penalties. Attempts such PCI created a perverse incentive that diverted decision makers' goals to compliance instead of security. Stiff mandates and ineffective laws have been observed internationally. Given the fast pace of the industry, laws to combat software vulnerabilities may become obsolete before they are enacted. Alternatively, the government can use its own buying power to encourage adoption of good security standards. One example of this is the Federal Desktop Core Configuration (FDCC).
Hacking by Numbers
Tom Brennan, WhiteHat Security and OWASP Foundation
There is a difference between what is possible and what is probable, something we often lose sight of in the world of information security. For example, a vulnerability represents a possible way for an attacker to exploit an asset, but remember not all vulnerabilities are created equal. Obviously we must also keep in mind that just because a vulnerability exists does not necessarily mean it will be exploited, or indicate by whom or to what extent. Clearly, many vulnerabilities are very serious leaving the door open to compromise of sensitive information, financial loss, brand damage, violation of industry regulations, and downtime. Some vulnerabilities are more difficult to exploit than others and therefore attract different attackers. Autonomous worms & viruses may attack one type of issue, while a sentient targeted attacker may prefer another path. Better understanding of these factors enables us to make informed business decisions about website risk management and what is probable.
Application Security Scoreboard in the Sky
Chris Eng, Veracode
This presentation will discuss vulnerability metrics gathered from real-world applications. The statistics are derived from continuously updated data collected by Veracode's cloud-based code analysis service. The anonymized data represents a total of nearly 1,600 applications submitted for analysis by large and small companies, commercial software providers, open source projects, and software outsourcers between February 2007 and January 2010. This is the first vulnerability analytics study of this magnitude that incorporates data from both static analysis and dynamic analysis.
We will compare the relative security of applications by industry and origin, and we will examine detailed vulnerability distribution data in the context of taxonomies such as the OWASP Top Ten and the CWE/SANS Top 25 Programming Errors.
DAY 2, TRACK 3
A Taint Mode for Python via a Library
Juan José Conti, Universidad Tecnológica Nacional, and Alejandro Russo, Chalmers University of Technology
Vulnerabilities in web applications present threats to on-line systems. SQL injection and cross-site scripting attacks are among the most common threats found nowadays. These attacks are often result of improper or none input validation. To help discover such vulnerabilities, taint analyses have been developed in popular web scripting languages like Perl, Ruby, PHP, and Python. Such analysis are often implemented as an execution monitor, where the interpreter needs to be adapted to provide a taint mode. However, modifying interpreters might be a major task in its own right. In fact, it is very probably that new releases of interpreters require to be adapted to provide a taint mode. Differently from previous approaches, we show how to provide a taint analysis for Python via a library written entirely in Python, and thus avoiding modifications in the interpreter. The concepts of classes, decorators and dynamic dispatch makes our solution lightweight, easy to use, and particularly neat. With minimal or none effort, the library can be adapted to work with different Python interpreters.
OPA: Language Support for a Sane, Safe and Secure Web
David Rajchenbach-Teller and François-Régis Sinot, MLstate
Web applications and services have critical needs in terms of safety, security and privacy: they need to remain available constantly and can at any time be the object of attacks by malicious and anonymous distant users attempting to take control, alter data or steal it, or cause unwanted behaviors. Unfortunately, recent history shows numerous cases of popular web applications falling victim to such attacks, despite careful attempts to secure them.
In this paper, we introduce OPA (One Pot Application), a new platform designed to make web development sane, safe and secure. OPA provides an integrated methodology where the complete application is written with one simple language with consistent semantics, enforces safe use of the infrastructure through compile-time static checking and a novel programming paradigm suited to the web and encourages correct-by-construction development.
Secure the Clones: Static Enforcement of Policies for Secure Object Copying
Thomas Jensen and David Pichardie, INRIA Rennes - Bretagne Atlantique
Exchanging mutable data objects with untrusted code is a delicate matter because of the risk of creating a data space that is accessible by both a code and an attacker. Consequently, secure programming guidelines for Java stress the importance of using defensive copying before accepting or handing out references to an internal mutable object. However, implementation of a copy method (like clone()) is entirely left to the programmer. It may not provide a sufficiently deep copy of an object and is subject to overriding by a malicious sub-class. Currently no language-based mechanism supports secure object cloning.
This paper proposes a type-based annotation system for defining modular cloning policies for class-based object-oriented programs. It provides a static enforcement mechanism that will guarantee that all classes fulfill their copying policy, even in the presence of overriding of copy methods, and establishes the semantic correctness of the overall approach.
Safe Wrappers and Sane Policies for Self Protecting JavaScript
Jonas Magazinius, Phu H. Phung, and David Sands, Chalmers Univ. of Technology
Phung et al (ASIACCS'09) describe a method for wrapping built-in methods of JavaScript programs in order to enforce security policies. The method is appealing because it requires neither deep transformation of the code nor browser modification. Unfortunately the implementation outlined suffers from a range of vulnerabilities, and policy construction is restrictive and error prone. In this paper we address these issues to provide a systematic way to avoid the identified vulnerabilities, and make it easier for the policy writer to construct declarative policies – i.e. policies upon which attacker code has no side effects.
On the Privacy of File Sharing Services
Nick Nikiforakis, Francesco Gadaleta, Yves Younan, and Wouter Joosen, Katholieke Universiteit Leuven
File sharing services are used daily by tens of thousands of people as a way of sharing files. Almost all such services, use a security-through-obscurity method of hiding the files of one user from others. For each uploaded file, the user is given a secret URL which supposedly cannot be guessed. The user can then share his uploaded file by sharing this URL with other users of his choice. Unfortunately though, a number of file sharing services are incorrectly implemented allowing an attacker to guess valid URLs of millions of files and thus allowing him to enumerate their file database and access all of the uploaded files. In this paper, we study some of these services and we record their incorrect implementations. We design automatic enumerators for two such services and a privacy-classifying module which characterises an uploaded file as private or public. Using this technique we gain access to thousands of private files ranging from private and company documents to personal photographs. We present a taxonomy of the private files found and ways that the users and services can protect themselves against such attacks.
Registration
Registration is open
Note: To save on processing expenses, all fees paid for the OWASP conference are non-refundable. OWASP can accommodate transfers of registrations from one person to another, if such an adjustment becomes necessary.
Stay Informed ... and Tell Others
Subscribe to the conference mailing list. This is the official information channel and you'll be sure to get any updates and practical info before the conference.
Add the event to your LinkedIn profle to tell all your business contacts that AppSec Research 2010 is the place to be.
Then get on the Twitter stream by using the tags #OWASP and #AppSecEU.
Conference Fees (June 23-24)
Regular registration: €350
OWASP individual member (not just chapter member): €300
Full-time students*: €225
* We need some kind of proof of your full-time student status. Either ask your local OWASP chapter leader to vouch for you by email to [email protected], or email Kate a scanned image of your student ID (please compress the file size :).
Training Fee (June 21-22)
Training fee is €990 for two days, see Training tab above
Practical Info
Tailor-Made Visitors' Guide
We have tailor-made a 15-page visitors' guide to the conference and Stockholm. With this guide you'll know how to get to and from the airport, find your way to the hotel and conference, know where good bars are, know when and how to tip etc. Check it out! File:OWASP AppSec Research 2010 Visitors Guide A4.pdf
Weather Forecast
YR.no has good coverage of the weather in Stockholm. Checkit out here.
Travel
Stockholm's foremost international airport is Arlanda (ARN). Clean and convenient speed trains will take you between Arlanda and Stockholm Central in 20 minutes. You can also fly to Stockholm Skavsta (NYO) or Stockholm Västerås (VST) where coaches take you to Stockholm Central in 1 h 20 min.
Accommodation
You can choose hotel/hostel freely in Stockholm but we provided three suggestions with pre-booked rooms so many OWASPers are staying there. Check with sites like hotels.com since they might have better prices than the hotels state themselves!
Subways and buses are convenient and safe and will take you right up to the venue (station/stop "Universitetet") from these three hotels:
Best Western Time Hotel
Why? Closest to the university, direct bus or subway to the conference
Best Western Time Hotel
Single room: 1395 SEK/€145/$195
Double room: 1575 SEK/€160/$220
(Rooms were pre-booked until May 18 under code "G#73641 OWASP")

Scandic Continental
Why? Right at the Central Station, convenient travel to and from airport, direct subway to the conference
Scandic Continental
Single room: 1590 SEK/€165/$220
Double room: 1690 SEK/€175/$235
(Rooms were pre-booked until early May under code "OWASP")

Fridhemsplan's Hostel
Why? Affordable stay in Stockholm's nicest hostel, direct bus to the conference
Fridhemsplan's Hostel
Rooms cost €35-€55 ($50-$80)
Book directly with them through their webpage.
Venue
The venue for both training and conference is Aula Magna at Stockholm University.
Address (for instance for deliveries):
Aula Magna
Stockholms universitet
Frescativägen 6
SE-106 91 Stockholm
Sweden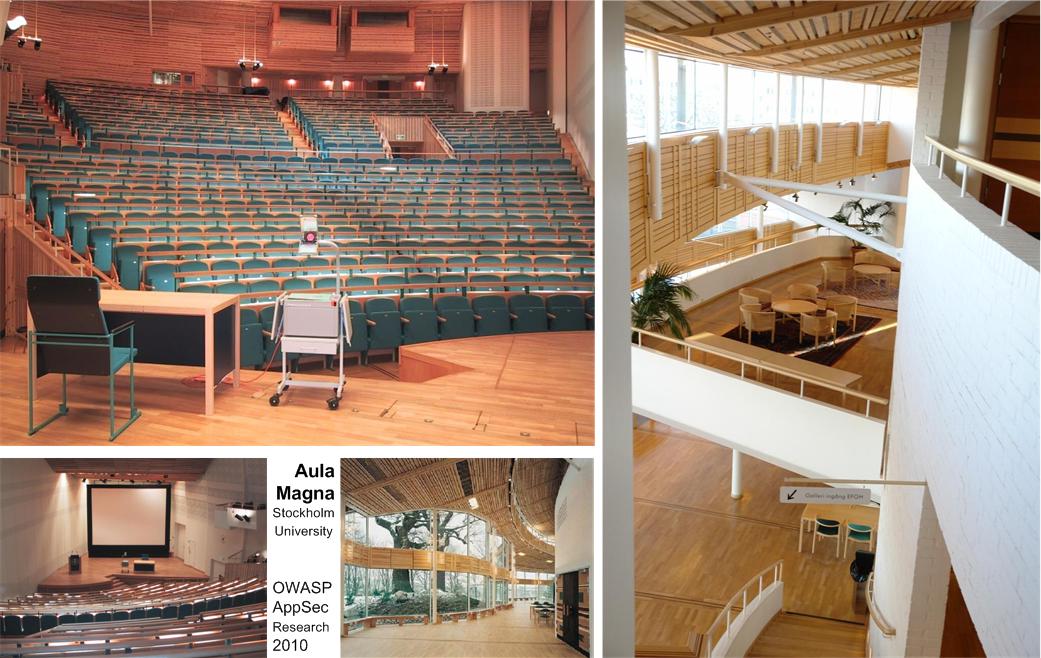 Sponsoring
We are still welcoming sponsors for OWASP AppSec Research 2010. Take the opportunity to support this year's major appsec event in Europe! The full sponsoring program is available as pdfs:
Sponsoring program in English: File:OWASP Sponsorship AppSec Research 2010 (eng).pdf
Sponsoring program in Swedish: File:OWASP Sponsorship AppSec Research 2010 (swe).pdf
Challenges
Countdown Challenges -- Free Tickets to Win!
There will be a challenge posted on the conference wiki page the 21st every month up until the event. The winner will get free entrance to the conference. Be sure to sign up for the conference mailing list to get a monthly reminder.
AppSec Research Final Challenge: Internet Treasure Hunt
It's May 21st, one month to AppSec Research 2010, and the last chance to win a free ticket to this year's number one conference in appsec.

The Treasure Hunt in a Nutshell
Your mission is to find several small AppSec Research logotypes hidden among the websites of our sponsors and hosts. Every logo found is associated with a keyword (a dictionary word) in some way. When you've found all the keywords you email them to us.

Instructions

Please don't do anything malicious during your hunt. And don't produce considerable load on the websites. You should be able to find the keywords anyway :).
To check if you found all keywords you compare the md5 of all keywords concatenated in alphabetical order with this hash: 1a7b54ba9cee6cccd9890e7800b83208
You can calculate the hash by doing the following in a shell: echo "Keywords concatenated in alphabetical order" | md5
To ensure your hash function produces the same as our you can try: echo "owasp" | md5 ... which should result in the hash 2bdce47b1a6c527b134d4b658b033702

How to Win
To win you email all keywords (not the hash) concatenated in alphabetical order to stefan dot pettersson at owasp dot org. Stefan will let you know if you were the first one with the correct answer!

Example:

You found three logos and the keywords were: golf, king, apple
You calculate the hash by doing: echo "applegolfking" | md5
If the hash matches 1a7b54ba9cee6cccd9890e7800b83208 you email applegolfking to Stefan.
Let the best hunter win!