This site is the archived OWASP Foundation Wiki and is no longer accepting Account Requests.
To view the new OWASP Foundation website, please visit https://owasp.org
OWASP AppSec Indonesia 2018
From OWASP
| | |
| --- | --- |
| | |
We are proud to announce OWASP AppSec Indonesia 2018, to be held at Jakarta on thursday November 08th, 2018. Workshop on November 09 th, 2018. OWASP AppSec Indonesia 2018 is a one-day conference dedicated to application security, with an emphasis on secure architecture and development techniques to help developers build more secure applications.

Who is it for?
Web Developers: There will be a choice of two streams in the morning. First stream covering introductory talks to application security, second stream covering deeper technical topics. Afternoon sessions will cover various defensive topics, with a DevSecOps cluster of talks in stream two after afternoon tea break.
Security Professionals and Enthusiasts: Technical sessions later in the day will showcase new and interesting attack and defence topics.

Who Should Attend OWASP AppSec Indonesia 2018:
Application Developers
Application Testers and Quality Assurance
Application Project Management and Staff
Chief Information Officers, Chief Information Security Officers, Chief Technology Officers, Deputies, Associates and Staff
Chief Financial Officers, Auditors, and Staff Responsible for IT Security Oversight and Compliance
Security Managers and Staff
Executives, Managers, and Staff Responsible for IT Security Governance
IT Professionals Interested in Improving IT Security

View on Our Website
https://appsec2018.owasp.id
Tanya Janca is an application security evangelist, web application penetration tester, trainer, public speaker, ethical hacker, an effective altruist and has been developing software since the late 90's.  She is an Ottawa Chapter Leader and has helped to grow her chapter by doing public speaking at OWASP and other places, creating new types of OWASP events for their chapter (workshops, debates, capture the flags, trivia nights), starting a mentoring program, and has been heavily promoting OWASP and the use of it's tools in the Canadian Government for years. She's also working on a new OWASP Project called DevSlop with Nicole Becher.
During her 20 years of working in IT Tanya has worn many hats and done many things, including; Web App PenTesting, Technical Training, Custom Apps/Software Development, Network VA, Ethical Hacking, COTS, Incident Response, Enterprise Architect, Project and People Management, and even Tech Support.  She is currently helping the Government of Canada secure their web applications. 
Tanya will talk to anyone, any time, about application security and OWASP. Find out more of what Tanya's up to on Twitter: @SheHacksPurple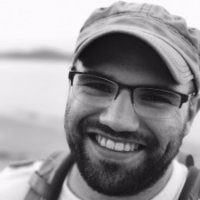 Sven Schleier
Sven is a Senior Security Consultant with Vantage Point Security and has over 6 years of hands-on experience in web and mobile application penetration testing, network penetration testing and source code review. He has published an article on HTML5 security, several security advisories and a white paper about the HTTP Strict Transport Security Header.
At the moment Sven is focusing on the OWASP Mobile Testing Guide (https://github.com/OWASP/owasp-mstg), by being one of the project leaders and top contributors and is the project leader of the OWASP Mobile Hacking Playground (https://github.com/OWASP/OMTG-Hacking-Playground). He is also part of the OWASP Mobile Application Security Verification Standard (https://github.com/OWASP/owasp-masvs).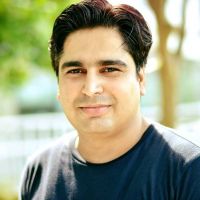 Suman Sourav

Suman has more than a decade experience in designing secure-SDLC programs and is passionate about integrating security into the development lifecycle. He is skilled beyond existing static analysis tools and code review techniques and shaping the way the industry secures code in a Continuous Deployment world. He has worked with various financial and non-financial institutions to implement software security life-cycle and has strong experience of creating an organizational framework to break silos security culture in the organization and builds an unified approach to deal with the root cause of software security problems.


Senior Security Engineer, Zendesk 


Imran "secfigo" Mohammed is a seasoned security professional with 8 years of experience in helping organizations with their Information Security Programs. He has a diverse background in R&D, consulting and product-based industries with a passion to solve complex security programs. Imran is the founder of Null Singapore, the largest information security community in Singapore where he has organized more than 60 events & workshops to spread security awareness. He was also nominated as community star for being the go-to person in the community whose contribution and knowledge sharing has helped many professionals in the security industry.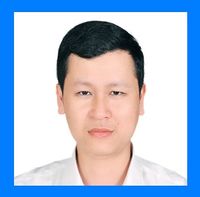 Phuong Nam Tran
Manager of Cybersecurity Incidents Coordination and Response Dept, Danang Branch, Viet Nam Computer Emergency Responses Team (VNCERT)


9 years working as a security professional of Viet Nam computer emergency response team - Ministry of Information and Communications. • 9 years experience of penetration testing for Viet Nam government systems. • 9 years of Incident handling: support for government agencies and large enterprises in Viet Nam to handle issues of information security. • More than 8 years training about information security for universities, government departments and large enterprises across the country (Government Cipher Committee, Department of Information Security, North Power Corporation,… ). • Conduct research about some open sources projects in information security such as: auto malware analysis system, honey pot system, network monitoring system