This site is the archived OWASP Foundation Wiki and is no longer accepting Account Requests.
To view the new OWASP Foundation website, please visit https://owasp.org
Minneapolis St Paul
From OWASP
OWASP Minneapolis St Paul
Welcome to the Minneapolis St Paul chapter homepage. The chapter leader is [Kuai]

Participation
OWASP Foundation (Overview Slides) is a professional association of global members and is open to anyone interested in learning more about software security. Local chapters are run independently and guided by the Chapter_Leader_Handbook. As a 501(c)(3) non-profit professional association your support and sponsorship of any meeting venue and/or refreshments is tax-deductible. Financial contributions should only be made online using the authorized online chapter donation button. To be a SPEAKER at ANY OWASP Chapter in the world simply review the speaker agreement and then contact the local chapter leader with details of what OWASP PROJECT, independent research or related software security topic you would like to present on.
Sponsorship/Membership

to this chapter or become a local chapter supporter. Or consider the value of Individual, Corporate, or Academic Supporter membership. Ready to become a member?
<paypal>Minneapolis St Paul</paypal>
September meeting: Tuesday, September 9 at 6:00 pm
Jeremiah Grossman: Get Rich or Die Trying - Making Money on The Web, The Black Hat Way
Forget Cross-Site Scripting. Forget SQL Injection. If you want to make some serious cash on the Web silently and surreptitiously, you don't need them. You also don't need noisy scanners, sophisticated proxies, 0-days, or ninja level reverse engineering skills -- all you need is a Web browser, a clue on what to look for, and a few black hat tricks. Generating affiliate advertising revenue from the Website traffic of others, trade stock using corporation information passively gleaned, inhibit the online purchase of sought after items creating artificial scarcity, and so much more. Activities not technically illegal, only violating terms of service.
You may have heard these referred to as business logic flaws, but that name really doesn't do them justice. It sounds so academic and benign in that context when the truth is anything but. These are not the same ol' Web hacker attack techniques everyone is familiar with, but the one staring you in the face and missed because gaming a system and making money this way couldn't be that simple. Plus IDS can't detect them and Web application firewalls can't black them. If fact, these types of attacks are so hard to detect (if anyone is actually trying) we aren't even sure how widespread their use actually is. Time to pull back the cover and expose what's possible.
Speaker Bio
Jeremiah Grossman is the founder and CTO of WhiteHat Security, considered a world-renowned expert in Web security, co-founder of the Web Application Security Consortium, and named to InfoWorld's Top 25 CTOs for 2007. Mr. Grossman is a frequent speaker at industry events including the BlackHat Briefings, RSA, ISACA, CSI, HiTB, OWASP, Vanguard, ISSA, Defcon, and a number of large universities. He has authored dozens of articles and white papers; is credited with the discovery of many cutting-edge attack and defensive techniques; and is a co-author of XSS Attacks. Mr. Grossman is frequently quoted in major media publications such as InfoWorld, USA Today, PCWorld, Dark Reading, SC Magazine, SecurityFocus, CNet, SC Magazine, CSO, and InformationWeek. Prior to WhiteHat he was an information security officer at Yahoo!
Agenda:
 6:00 pm - Introduction and Optional sign-in for CISSP credits
 6:10 pm - Welcome: OWASP chapter updates, conference announcement
 6:30 pm – Break
 6:45 pm – Jeremiah Grossman
 8:15 pm - Upcoming Events reminder and meeting wrap-up 

Register
Please help us anticipate attendance: register online.
Location
Minneapolis Community and Technical College
1501 Hennepin Ave, Minneapolis
Whitney Center, Room L3100 (3rd Floor)
Map: http://www.minneapolis.edu/campusmaps/
Park in the ramp (R) - move through the T building (T) and go to Whitney Hall (L).
Thank You
Center for Strategic Information Technology and Security for sponsoring our location.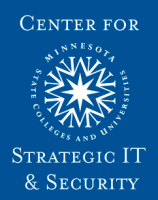 We are still looking for a book give-away sponsor and for sponsors for upcoming meetings. Call Lorna at 651-338-0243 if you need directions or have questions.
October Conference
Please join us October 21, 2008 for a mini conference in October 2008 at University of Minnesota's Saint Paul campus. We will have the participation of speakers such as Richard Stallman founder of the Free Software Foundation; Jeff Williams, Chair of the OWASP Foundation and CEO of Aspect Security; and Rohyt Belani from the Intrepidus Group, to mention a few. We will post all the details soon once we have all the details finalized.
Videos
Videos of several past meetings are available at https://www.owasp.org/index.php/Category:OWASP_Video#Videos
Most recent videos:
Gunnar Peterson - Breaking Web Services - OWASP (MSP) - 7 July 2008 (Part 1 of 2 - original aspect ratio) (Part 2 of 2 - distorted aspect ratio) Handout for the presentation (PDF)
Tony Stieber - How NOT to Implement Encryption for the OWASP Top 10 - OWASP (MSP) - 16 June 2008
Upcoming Events:
OWASP Minneapolis St Paul 2008 Conference on October 21 with lots of great speakers and opportunities to participate. Looking forward to seeing you there!
We are looking for sponsors! Contact Kuai or Lorna if you are interested - any contributions to the local chapter would be highly appreciated.
There is also planning for a two day web penetration testing course offered by the MN-ISSA and Rohyt Belani from the Intrepidus Group. Stay turned for more info!
DC612 meetings
2nd Thursday of the month
http://www.dc612.org/
MN ISSA- Meets on Tuesday, September 16, 2008, at the Four Points Sheraton, 1330 Industrial Blvd. Mpls, MN. For more information on speakers and topics. http://www.mn-issa.org/html/chaptermeetings.html
OWASP NYC AppSec 2008 Sept 24-25th - Don't miss the NYC AppSec conference!