This site is the archived OWASP Foundation Wiki and is no longer accepting Account Requests.
To view the new OWASP Foundation website, please visit https://owasp.org
Man-in-the-middle attack
From OWASP
This is an Attack. To view all attacks, please see the Attack Category page.
Description
A Man In The Middle (MITM) attack is a form of attack in which an evil hacker can trick end users in to thinking he is a bank or other such service in order to 'sniff' or steal the users login credentials.
Examples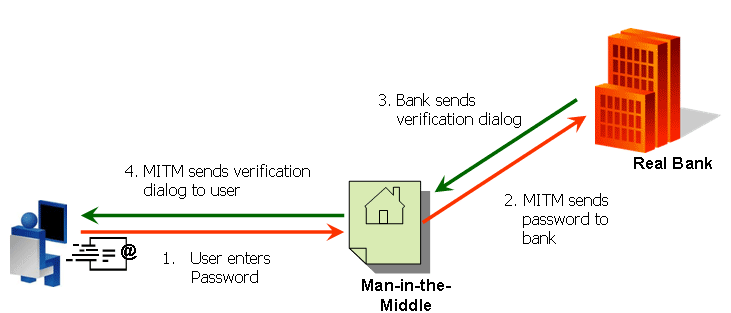 Image courtesy of www.arcot.com [1]
In this example you see the attacker intercepting, logging and stealing any information passed to the server.
Related Threats
Related Attacks
Related Vulnerabilities
Related Countermeasures
Categories
This article is a stub. You can help OWASP by expanding it or discussing it on its Talk page.