This site is the archived OWASP Foundation Wiki and is no longer accepting Account Requests.
To view the new OWASP Foundation website, please visit https://owasp.org
Malaysia
From OWASP
OWASP Malaysia
Welcome to the Malaysia chapter homepage. The chapter leader is Mohd Fazli Azran

Participation
OWASP Foundation (Overview Slides) is a professional association of global members and is open to anyone interested in learning more about software security. Local chapters are run independently and guided by the Chapter_Leader_Handbook. As a 501(c)(3) non-profit professional association your support and sponsorship of any meeting venue and/or refreshments is tax-deductible. Financial contributions should only be made online using the authorized online chapter donation button. To be a SPEAKER at ANY OWASP Chapter in the world simply review the speaker agreement and then contact the local chapter leader with details of what OWASP PROJECT, independent research or related software security topic you would like to present on.
Sponsorship/Membership

to this chapter or become a local chapter supporter. Or consider the value of Individual, Corporate, or Academic Supporter membership. Ready to become a member?

<paypal>Malaysia</paypal> File:Owasp.my.jpg

OWASP Malaysia & MySecurity Community
OWASP Malaysia Project now officially now handle and organize by MySecurity Community and we are NGO body. We are pleasure to and welcome to all Malaysian to join us and share the knowledge, skill, idea and related to make OWASP Malaysia Project are benefit to everybody. OWASP Malaysia Project as well are the pioneer project for Web Security Application and we tied with Malaysia Government Security Agency & Organization to promote and give awareness to Malaysian specially to government and university. Any private sector want to contribute and sponsor are welcome.
Join the local Malaysia chapter Facebook page
OWASP Malaysia Translation Project (OMTP) We need any volunteer for our translation project from English - Malay Please free to contact any of our BOM for update the Project
OWASP Malaysia News
For all new members and existing member for now our meeting done by on line via IRC server.
Our IRC server was irc.mysecurity.my 80
We are welcome to join our conversation. If any query don't hesitate to contact me. Everyone is welcome to join us at our chapter meetings.
Our Events for this years.
Malaysia Open Source Conference 2010 (MOSC2010) 29/30 June - 1 July 2010
Advanced Identify Management & Security 2010 (AIMS 2010) 20-21 September 2010
Next Generation Broadband Wireless Architecture Masterclass (NGBWAM 2010) 28-29 September 2010
Gartner Security Local Briefing 2010 (GartnerSec 2010) 15 July 2010
Hack In The Box 2010 (HITBSecconf 2010) - 4-14 October 2010
OSS Day KPM 2010 (OSS KPM 2010) - 12-13 October 2010
KL Green Hat 2010 (KLGH 2010) - 19-20 October 2010
CyberSecurity Malaysia Conference & Exhibition 2010 (CSMCE 2010)- 25-28 October 2010
Malaysia Government Open Source Conference 2010 (MyGOSSCON 2010)2-3 November 2010</br>
Board Of Members
Chapter Leader - Mohd Fazli Azran

Board Of Members 2010
Advisor (MySecurity) - Amir Haris (MyNIC Berhad)
Meeting Chapter
OWASP 2nd Meeting Malaysia Chapter
Date : 15 May 2010 Saturday
Time : 3.00p.m - 5.00p.m
Avenue : City University College Of Science Technology (CUCST)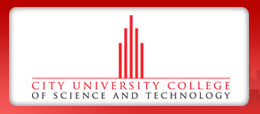 Map: City University
Topic :
       1) Outbound Monitoring - the Forgotten Child in Infosec (1 hour)
     2) Introduction to the new and highly lethal HTTP DDOS attack technique.(1 hour)

Registration Fee : FOC
Parking Fee : FOC (More Parking)
Registration : http://www.facebook.com/event.php?eid=123844360964411&index=1
Speaker : Wong Onn Chee
Background :
Wong Onn Chee : Chief Tehnology Office, Resolvo System, Singapore

Onn Chee is currently working as the Chief Technology Officer in Resolvo Systems, a leading information leakage expert in Asia. He has led numerous large-scale projects, primarily in the government and defence sectors. His areas of expertise include information leakage protection, web security and security strategy. Onn Chee is a founding member and the first Vice-President of the Information Systems Security Association (ISSA), Singapore Chapter, the largest international, not-for-profit association for security professionals. He was also a former member of the Center of Internet Security (US) which provides well-recognised security benchmarks for various systems which are commonly used by US Federal Government and private organisations. Onn Chee is also the current Singapore chapter lead of Open Web Application Security Project (OWASP) which publishes the widely respected OWASP Top 10 web vulnerabilities. Other than being a information security professional, Onn Chee is also trained in BS 7799/ISO 17799, ISO 9000 and ITIL. He is also a certified Project Management Professional (PMP) and certified PRINCE2 Practitioner. In 2007, Onn Chee was appointed as the President of International Association of Software Architect (IASA), Singapore Chapter.
Contact :
Mobile : 013-2048672
Email : [email protected]
OWASP 1st Official Meeting Malaysia Chapter
Date : 31 March 2010 Wednesday
Time : 2.30p.m - 5.00p.m
Avenue : CyberSecurity Malaysia (Sapura Building), Level 7, Jln Tasik, Mines Resort City, Seri Kembangan, Selangor
 2.30 : Arrival participant
3.00 : Opening Speech
3.15 : Introduction of OWASP
3.30 : Introduction of CyberSecurity Malaysia, Summary Report and Incident of Web in Malaysia
4.00 : Meeting Start - Chair Meeting : OWASP Malaysia Chapter Leader 
    :                 Comittee Members - CyberSecurity Malaysia, MySecurity Community

OWASP Board Of Members election.
 BOM - University Representative
BOM - Government Representative
BOM - Community Representative
BOM - Security Professional Representative
BOM - Private Sector Representative

 1) Workshop
2) Events

Register Here : It FOC this is meeting not Workshop/Training/Seminar
http://www.facebook.com/event.php?eid=357732261091&index=1

Workshop
Will update soon. Be patient and we will inform everybody. Thanks
September Workshop
October Workshop
November Workshop
December Workshop