This site is the archived OWASP Foundation Wiki and is no longer accepting Account Requests.
To view the new OWASP Foundation website, please visit https://owasp.org
Los Angeles
From OWASP
Local News
Sign up for OWASP Los Angeles mailing list, very low volume and spam free.

The AppSec USA 2010 conference received rave reviews. Thanks to all the volunteers and great speakers who helped make it a success!
Check out the videos: http://vimeo.com/user4863863/videos

Next Chapter Meeting:  Wednesday, Feburary 23, 2011 7:00 P.M.

Note New Meeting Day: 4th Wednesday of Each Month
We will be meeting at our usual place: Symantec Corporation in Culver City:
900 Corporate Pointe
Culver City, CA 90230
(424)750-7000
Please RSVP: http://www.eventbrite.com/event/1344279777/

Donate Funds to Los Angeles Chapter
<paypal>Los Angeles</paypal>
---
Topic: When Databases Attack

Speaker: Scott Sutherland

 

Scott Sutherland is a Senior Security Consultant responsible for the development and management of penetration test services at NetSPI, which is a security services company based in Minneapolis. His role includes researching and developing tools, techniques, and methodologies used during network and application penetration tests. Scott has ten years of IT consulting experience. Six of which have been focused on providing security services. Additionally, Scott presented at the National OWASP AppSec 2010 Conference and the local Security BSidesMSP conferences in the last year.



Abstract: Database Security in the Real World

This presentation will provide an overview of the common threats and vectors that are leveraged by real world attackers to gain unauthorized access to high value databases. It is well understood that high value databases support critical applications and store sensitive information, but they can also be used to escalate privileges in Windows environments and propagate botnets across the internet. This presentation will provide developers and system administrators with a better understanding of how those attacks are conducted.

Sponsor: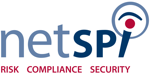 ---
Would you like to speak at an OWASP Los Angeles Meeting?
Call for Papers (CFP) is NOW OPEN. To speak at upcoming OWASP Los Angeles meetings please submit your BIO and talk abstract via email to Tin Zaw. When we accept your talk, it will be required to use the Powerpoint OWASP Template.
Archives of Previous Meetings
A list of previous presentations conducted at the Los Angeles Chapter can be found here.
Los Angeles Chapter