This site is the archived OWASP Foundation Wiki and is no longer accepting Account Requests.
To view the new OWASP Foundation website, please visit https://owasp.org
Front Range OWASP Conference 2010 CFP
From OWASP
Front Range OWASP Conference 2010 (FROC 2010) Call for Presentations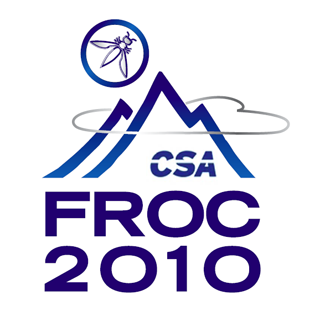 On Wednesday, 2nd June 2010, OWASP will hold its third annual "Front Range OWASP Conference (FROC)" in Denver, Colorado.
The Conference consists of a single day of Application Security sessions with 2 different tracks.
In 2009, we attracted a packed venue with our great AppSec speakers, and we hope to achieve the same again in 2010. This year we are organizing the conference with the support of our colleagues at the Cloud Security Alliance, and will feature an AppSec track as well as a CloudSec/VirtSec track.
We are seeking presentations on any of the following topics:
Application Security

Web Services and Application Security
Common Application related Threats and Risks
Business Risks with Application Security
Vulnerability Research in Application Security
Web Application Penetration Testing
Secure Coding Practices
Browser Security

"Cloud" Security

Identity Management in the Cloud
Incident response in the Cloud
New cloud-based malicious threats
Virtualization Security
Transparency and Auditing in the Cloud

The official closing date for receiving a synopsis of the presentation is 31 March 2010, with announcements on selected candidates to be provided by 16 April 2010. Complete presentations must be submitted by 21 May 2010.

Please submit your presentation using the web interface at http://www.easychair.org/conferences/?conf=froc2010.

Presentation Selection Committee:
David Campbell - OWASP Denver - dcampbell at owasp dot org
Eric Duprey - OWASP Denver - eduprey at owasp dot org
Eoin Keary - Chair, OWASP Global Conference Committee
Mark Bristow - OWASP Global Conference Committee
Jim Reavis - Cloud Security Alliance
Chris Hoff - Cloud Security Alliance
Michael Sutton - Cloud Security Alliance

Prior to submitting a presentation please review the OWASP Speaker Agreement. Your presentation should be created using the standard OWASP template.

The conference page will be updated regularly: http://www.owasp.org/index.php/Front_Range_OWASP_Conference_2010

Best regards, OWASP