This site is the archived OWASP Foundation Wiki and is no longer accepting Account Requests.
To view the new OWASP Foundation website, please visit https://owasp.org
Boulder
From OWASP
OWASP Boulder
Welcome to the Boulder chapter homepage. The chapter leader is Mark Major.

Participation
OWASP Foundation (Overview Slides) is a professional association of global members and is open to anyone interested in learning more about software security. Local chapters are run independently and guided by the Chapter_Leader_Handbook. As a 501(c)(3) non-profit professional association your support and sponsorship of any meeting venue and/or refreshments is tax-deductible. Financial contributions should only be made online using the authorized online chapter donation button. To be a SPEAKER at ANY OWASP Chapter in the world simply review the speaker agreement and then contact the local chapter leader with details of what OWASP PROJECT, independent research or related software security topic you would like to present on.
Sponsorship/Membership

to this chapter or become a local chapter supporter. Or consider the value of Individual, Corporate, or Academic Supporter membership. Ready to become a member?
Special Thanks
The Boulder chapter is grateful for the continued sponsorship of Aerstone. Thank you for providing the venue, refreshments, and other resources necessary to keep the chapter running strong.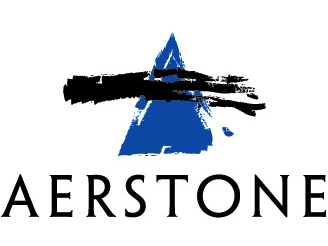 Upcoming Events
Thursday, June 27th at 6pm – Gene Kim on DevOps
When: Thursday, June 27th at 6:00pm
Where: Aerstone, located at 1711 Pearl St. (3rd floor). Subject to Change - to address increased attendance
Parking: Free through the Whittier Neighborhood Zone.
RSVP: available through MeetUp.com
Agenda
6:00 - 6:30 Food, drink, and networking
6:30 - 7:15 Chapter business and group discussion
7:15 - 8:00 Featured presentation

Featured Presentation: Gene Kim on DevOps
Maximizing the benefit of DevOps without sacrificing secure code development practices.
Speaker Bio
Gene Kim is a multiple award winning CTO, researcher and author. He was founder and CTO of Tripwire, which commercialized the open source software he wrote in 1992 with Dr. Gene Spafford at Purdue University. He is the author of "The Visible Ops Handbook," and "The Security Visible Ops Handbook,"which has sold over 200K copies to date. Gene is also the author of The Phoenix Project: A Novel About IT, DevOps, and Helping Your Business Win.
Gene's area of passion is helping companies build super-tribes where Development, IT Operations, Product and Project Management and Information Security simultaneously maximize throughput of features from "code complete" to "in production," without causing chaos and disruption to the IT environment. He's helped some of the largest Internet properties, such as Microsoft, Yahoo!, AOL and Microsoft companies he's worked with Microsoft. He loves finding and fixing bottlenecks which impede and frustrate the entire organization, enabling management from each tribe to achieve the greater organizational goals.