This site is the archived OWASP Foundation Wiki and is no longer accepting Account Requests.
To view the new OWASP Foundation website, please visit https://owasp.org
Boulder
From OWASP
OWASP Boulder
Welcome to the Boulder chapter homepage. The chapter leader is Mark Major.

Participation
OWASP Foundation (Overview Slides) is a professional association of global members and is open to anyone interested in learning more about software security. Local chapters are run independently and guided by the Chapter_Leader_Handbook. As a 501(c)(3) non-profit professional association your support and sponsorship of any meeting venue and/or refreshments is tax-deductible. Financial contributions should only be made online using the authorized online chapter donation button. To be a SPEAKER at ANY OWASP Chapter in the world simply review the speaker agreement and then contact the local chapter leader with details of what OWASP PROJECT, independent research or related software security topic you would like to present on.
Sponsorship/Membership

to this chapter or become a local chapter supporter. Or consider the value of Individual, Corporate, or Academic Supporter membership. Ready to become a member?
Special Thanks
The Boulder chapter is grateful for the continued sponsorship of Aerstone. Thank you for providing the venue, refreshments, and other resources necessary to keep the chapter running strong.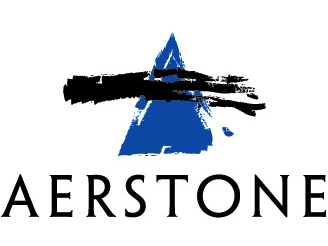 Upcoming Events
Thursday, May 30th at 6pm – Security in the SDLC with Matt Shufeldt
When: Thursday, February 21st at 6:00pm
Where: Aerstone, located at 1711 Pearl St. (3rd floor).
Parking: Free through the Whittier Neighborhood Zone.
RSVP: available through MeetUp.com
Agenda
6:00 - 6:30 Food, drink, and networking
6:30 - 7:15 Chapter business and group discussion
7:15 - 8:00 Featured presentation

Featured Presentation: Security in the SDLC with Matt Shufeldt
Early and continued understanding of security vulnerabilities as well as the challenges of incorporating mandatory security controls promotes organizational and customer confidence, facilitating continued investment throughout all phases of software development.
Speaker Bio
Matt Shufeldt CISSP, is the Director of Information Security at Sports Authority responsible for maintaining online access for internal and externally facing applications as well as the protection of sensitive information from unauthorized access.
Seating is limited and is prioritized for those who RSVP. Parking is available through the Whittier Neighborhood Zone. Food and drinks will be provided and there will be a networking session preceding the meeting. As always, meetings are free to attend.