This site is the archived OWASP Foundation Wiki and is no longer accepting Account Requests.
To view the new OWASP Foundation website, please visit https://owasp.org
Boulder
From OWASP
OWASP Boulder
Welcome to the Boulder chapter homepage. The chapter leader is Mark Major.

Participation
OWASP Foundation (Overview Slides) is a professional association of global members and is open to anyone interested in learning more about software security. Local chapters are run independently and guided by the Chapter_Leader_Handbook. As a 501(c)(3) non-profit professional association your support and sponsorship of any meeting venue and/or refreshments is tax-deductible. Financial contributions should only be made online using the authorized online chapter donation button. To be a SPEAKER at ANY OWASP Chapter in the world simply review the speaker agreement and then contact the local chapter leader with details of what OWASP PROJECT, independent research or related software security topic you would like to present on.
Sponsorship/Membership

to this chapter or become a local chapter supporter. Or consider the value of Individual, Corporate, or Academic Supporter membership. Ready to become a member?
Special Thanks
The Boulder chapter is grateful for the continued sponsorship of Aerstone. Thank you for providing the venue, refreshments, and other resources necessary to keep the chapter running strong.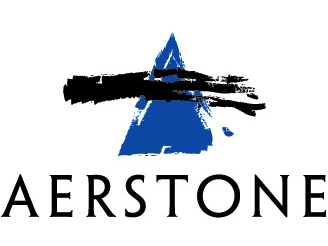 Upcoming Events
Thursday, March 21st at 6pm – Access Control with Jim Manico
When: Thursday, February 21st at 6:00pm
Where: Aerstone, located at 1711 Pearl St. (3rd floor).
Parking: Free through the Whittier Neighborhood Zone.
RSVP: available through MeetUp.com
Agenda
6:00 - 6:30 Food, drink, and networking
6:30 - 7:15 Chapter business and group discussion
7:15 - 8:00 Featured presentation

Featured Presentation: Access Control Design Best Practices
Access Control is a necessary security control at almost every layer within a web application. This talk will discuss several of the key access control anti-patterns commonly found during website security audits. These access control anti-patterns include hard-coded security policies, lack of horizontal access control, and "fail open" access control mechanisms. In reviewing these and other access control problems, we will discuss and design a positive access control mechanism that is data contextual, activity based, configurable, flexible, and deny-by-default - among other positive design attributes that make up a robust web-based access-control mechanism.
Speaker Bio
Jim Manico is the VP of Security Architecture for WhiteHat Security. Jim is also a global board member of OWASP, is the host of the OWASP Podcast Series, is the committee chair of the OWASP Connections Committee, is the project manager of the OWASP Cheatsheet series, and is a significant contributor to several additional OWASP projects. Jim provides secure coding and developer awareness training for WhiteHat Security using his 8+ years of experience delivering developer-training courses for SANS, Aspect Security and others. He brings 16 years of database-driven Web software development and analysis experience to WhiteHat and OWASP as well. Jim works on the beautiful island of Kauai,Hawaii where he lives with his wife Tracey.
Seating is limited and is prioritized for those who RSVP. Parking is available through the Whittier Neighborhood Zone. Food and drinks will be provided and there will be a networking session preceding the meeting. As always, meetings are free to attend.