This site is the archived OWASP Foundation Wiki and is no longer accepting Account Requests.
To view the new OWASP Foundation website, please visit https://owasp.org
Difference between revisions of "AppSec Brasil 2010 (pt-br)"
From OWASP
Line 79:
Line 79:
 

==== Keynotes  ====

 

==== Keynotes  ====

 
 
−

'''Jeremiah Grossman'''

+
 
+

 

 
+
 
+

 

 
+

''

 
+

 

 
+

''''

 
+

 

 
+

 

 
+

 

 
+
 
 
 

[http://www.whitehatsec.com/ WhiteHat Security]  

 

[http://www.whitehatsec.com/ WhiteHat Security]  
---
Revision as of 17:03, 19 March 2010

The English version is here
OWASP AppSec Brasil 2010
A segunda edição da versão brasileira da série de conferências mais importante da OWASP ocorrerá em Campinas, SP. A conferência terá dois dias de treinamentos, seguidos de dois dias de conferência em trilha única.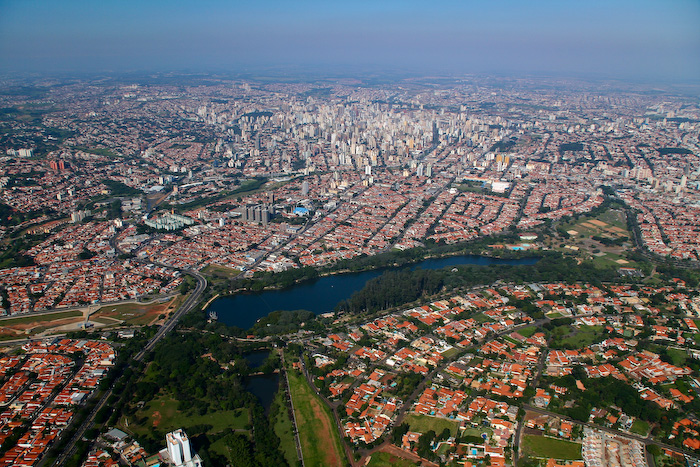 Datas Importantes
A Conferência ocorrerá entre 16 e 19 de novembro de 2010. Os primeiros dois dias serão dedicados aos treinamentos. As plenárias ocorrerão em 18 e 19 de novembro de 2010.
Sobre
Sobre a Conferência
Dando prosseguimento ao sucesso da primeira AppSec Brasil, que ocorreu em Brasília em 2009, o Capítulo brasileiro do OWASP irá promover a segunda edição em 2010, na cidade de Campinas, a cerca de 90 km de São Paulo
Campinas é a terceira maior cidade do estado de São Paulo (e a maior fora da área metropolitana da Capital) e é um importante polo econômico, abrigando universidades e centros de pesquisa de renome internacional. A cidade também concentra muitas indústrias de alta tecnologia, incluindo multi-nacionais dos ramos de eletrônicos, telecomunicações e quimicos.
Este ano, esperamos reunir um número espressivo de profissionais e pesquisadores brasileiros e latino-americanos para compartilharem informações sobre o estado-da-arte da segurança de aplicações.
Chamadas de trabalhos
As chamadas de apresentações e treinamentos serão divulgadas em breve.
Patrocínio
Estamos atualmente buscado patrocinadores para a edição 2010 da AppSec Brasil. Veja mais detalhes sobre as oportunidades de patrocínio.
Se estiver interessado em patrocinar o AppSec Brasil 2010, por favor entre em contato com a equipe organizadora da conferência pelo email [email protected].
Patrocinadores
Patrocinador Platinum

 

Patrocinadores Gold

 

Patrocinadores Silver

 
 
 

Apoio Institucional

 

Patrocinadores de coqueteis

Patrocinadores de coffee-break
Keynotes
Bruce Schneier
Title: TBD.
Bio: Bruce Schneier is an internationally renowned security technologist, referred to by The Economist as a "security guru." He is the author of nine books -- including the best sellers Beyond Fear, Secrets and Lies, and Applied Cryptography – as well as hundreds of articles and essays, and many more academic papers. His influential newsletter "Crypto-Gram," and his blog "Schneier on Security," are read by over 250,000 people. He has testified before Congress, is a frequent guest on television and radio, served on several government technical committees, and is regularly quoted in the press. Schneier is the Chief Security Technology Officer of BT.
Jeremiah Grossman
Title: TBD.
Bio: Jeremiah Grossman, fundador e CTO da WhiteHat Security, é um especialista em segurança web. É co-fundador do Web Application Security Consortium (WASC), foi escolhido pela InfoWorld um dos Top 25 CTOs em 2007 e é frequentemente citado em publicações técnicas ou de negócios. Publicou dezenas de artigos, foi o descobridor de várias técnicas avançadas de ataque e defesa e é co-autor do livro "XSS Attacks: Cross Site Scripting Exploits and Defense." Grossman é também um blogueiro influente que oferece idéias e encoraja um dálogo franco sobre pesquisas e tedências da segurança na web. Antes da WhiteHat, Grossman foi um "information security officer" no Yahoo!
Agenda
Programa da Conferência - Dia 1 - 18 de novembro de 2010
08:30 - 09:00
Recepção
09:00 - 10:00
Cerimônia de abertura - Sobre o OWASP
OWASP
10:00 - 12:00
Keynote 1
TBD
12:30 - 14:00
Almoço
14:00 - 14:50
TBD
TBD
14:50 - 15:40
TBD
TBD
15:40 - 16:00
Intervalo
16:00 - 16:50
TBD
TBD
16:50 - 17:40
TBD
TBD
17:40 - 18:30
TBD
TBD
18:30 - 18:35
Encerramento do primeiro dia
Programa da Conferência - Dia 2 - 19 de novembro de 2010
08:30 - 09:00
Recepção
09:00 - 10:30
Keynote 2
TBD
10:30 - 10:50
Intervalo
10:30 - 11:40
TBD
TBD
11:40 - 12:30
TBD
TBD
12:30 - 14:00
Almoço
14:00 - 15:10
TBD
TBD
15:10 - 16:00
TBD
TBD
16:00 - 16:20
Intervalo
16:20 - 17:10
TBD
TBD
17:10 - 18:00
TBD
TBD
18:00 - 18:30
Encerramento
Treinamentos
Os treinamento ocorrerão nos dias 16 e 17 de novembro de 2010.

Local
A conferência será em Campinas, SP, na Fundação CPQD.
Veja a localização usando o Google Maps
Como chegar
TBD
Inscrições
Inscrições online
TBD
Valores
TBD
Organização
Comitês
OWASP Global Conferences Committee Chair: Mark Bristow
Líder do Capítulo Brasileiro: Wagner Elias
Comissão organizadora do AppSec Brasil 2010 (organizacao2010 at appsecbrasil.org):
Conference General Chair: Lucas C. Ferreira
Tutorials Chair: Eduardo Camargo Neves
Tracks Chair: Luiz Otávio Duarte
Local Chair: Alexandre Melo Braga
Equipe
Alexandre Melo Braga
Eduardo Camargo Neves
Lucas C. Ferreira
Luiz Otávio Duarte
Wagner Elias
Dinis Cruz
Paulo Coimbra
Hospedagem
TBD
Links
Blog: http://blog.appsecbrasil.org
Twitter: http://twitter.com/owaspappsecbr